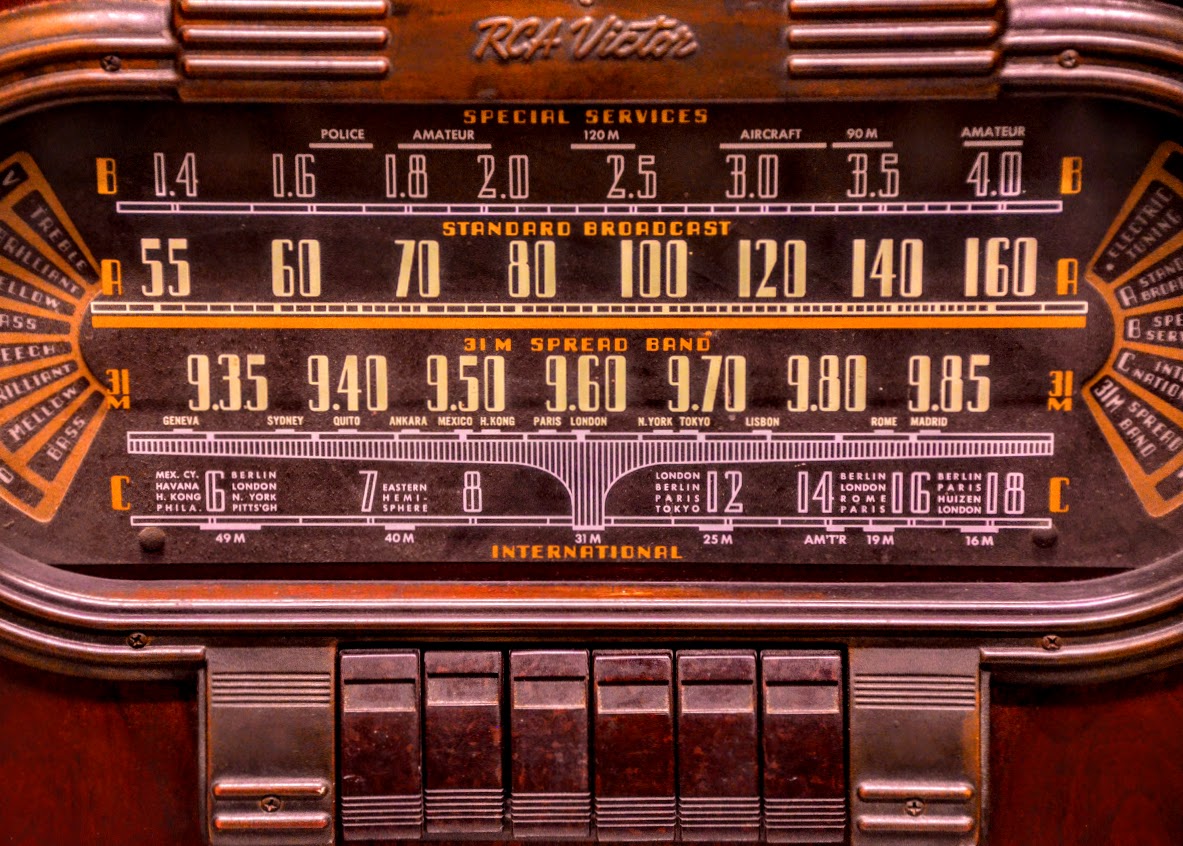 Radio Waves:  Stories Making Waves in the World of Radio
Welcome to the SWLing Post's Radio Waves, a collection of links to interesting stories making waves in the world of radio. Enjoy!
---
In 1936 BNR, then under the name of Radio Sofia, started broadcasting on short waves via the ELZA transmitter (the abbreviation coming from the radio station's international code – L-Z-A). The same year the radio started broadcasts to abroad.
In 1936, information about Bulgaria could only be heard in Bulgarian and in the artificially created language Esperanto. It was after 1 May 1937, when programs began to be broadcast in French, German, English and Italian.
In the spring of 1938, broadcasts for foreign audiences were further developed to include "Special Broadcasts for Some European Countries".
What was special about these was the advance publicity which the radio made in the countries for which the broadcast is intended. Such publicity was carried out through the legations, business representatives, foreign radio stations and newspapers so as to attract the attention of listeners abroad in advance.
Authors and hosts of the first broadcasts abroad were free-lance collaborators, among whom were legendary Bulgarian journalists and intellectuals like Petar Ouvaliev, Georges Milchev, Bory Ganchev, Mikhail Hadzhimishev and others.
After 9 September 1944, when the communist regime seized power in Bulgaria, Radio Sofia's foreign language broadcasts continued to air news bulletins and commentaries on events in Bulgaria and around the world. From 1945 to 1950, Bulgarian Radio Sofia broadcast 10-minute news bulletins in Romanian, Serbo-Croatian, Macedonian, Greek and Turkish.
The Bulgarian Radio began broadcasting in Turkish language in July 1945. The programme targets the Turkish population in this country as well as listeners from neighbouring Turkey. It was run by Chudomir Petrov, BNR Deputy Director and head of the Foreign Information Department.
There were two 10-minute broadcasts each day. Editor was Boris Pilosoff, who then also led the French-language broadcasts. The first hosts of the program in Turkish were Ulfet Sad?kova, R?za Mollov, Mustafa Bekirov, Sali Baklaciev among others.
The Greek-language emissions started in the first half of 1948. By then, democratic power had already been installed in Greece under US and Western European pressure. The Greek Communist Party's resistance movement was destroyed and many Greek functionaries found refuge in Bulgaria. Curiously, it was with their help that the Greek editorial board was set up.
Similarly, after the political events in Yugoslavia and Albania in 1948, political immigrants seeking protection from the Bulgarian communist government created broadcasts in Serbo-Croatian and Albanian.
The first editors and speakers of Serbo-Croatian language had their quarters at 10 Danube Street in Sofia. There they prepared and translated the material for the Bulgarian radio broadcasts.
Based on historical accounts collected by Bozhidar Metodiev – founder and curator of the BNR Museum.
To be continued.
Compiled by: Krasimir Martinov
Editor: Darina Grigorova
English version: Elizabeth Radkova
Clcik here to follow this series on the BNR website.
Russia is regarded as one of the world's most advanced countries when it comes to anything and everything related to spying, and that includes secretive, high-tech military communications.
For Russian leader Vladimir Putin, a former intelligence officer, this is a particular point of pride. Yet Russia's reputation has taken a major blow with the often bumbling way the military has handled communications in Ukraine.
Here's a look at how the Ukrainians have effectively countered the Russians on multiple fronts:
Q. Ukraine keeps publicly releasing what it says are intercepted Russian communications from the battlefield. Wouldn't Ukraine want to keep this under wraps?
Ukraine feels there are huge public relations benefits in releasing intercepted material that's either embarrassing to Russia or points to Russian wrongdoing, possibly even atrocities.
Ukraine's military intelligence recently put out audio on social media, saying that as two Russian military members were speaking, one called for Ukrainian prisoners of war to be killed.
"Keep the most senior among them, and let the rest go forever. Let them go forever, damn it, so that no one will ever see them again, including relatives," a voice says on the tape. [Continue reading at NPR…]
YOGYAKARTA, Indonesia: With a soft, soothing voice, Mujianto greeted his listeners before reading out an important update from the volcanologists at Indonesia's Center for Geological Disaster Research and Technology Development (BPPTKG).
Mount Merapi, located just 4km from Mujianto's village in Boyolali Regency, Central Java province, continued to show signs of heightened activity, he warned.
Since 2019, the mountain has been hurling glowing hot rocks from deep inside its magma chamber. Occasionally, Merapi erupted, spewing a column of smouldering ash high into the air and blanketing nearby villages in black and grey soot.
"People are advised not to conduct any activity in potentially hazardous areas," Mujianto, who like many Indonesians goes with one name, told his listeners, concluding his announcement.
A farmer by day and an amateur radio DJ by night, Mujianto and six others at MMC FM have been providing residents of Samiran village with information about the dangers posed by Merapi, Indonesia's most active volcano, as well as educating them on disaster mitigation since 2002.
MMC stands for Merapi Merbabu Community, with Merbabu being another volcano north of Merapi. Mujianto's MMC FM is one of eight community radios run by people living on the slopes of Merapi, which straddles along the border of the Central Java and Yogyakarta provinces. [Continue reading…]
It is thought to be the fourth oldest radio station in Canada, and it is the oldest radio station in Saskatchewan. This weekend, Moose Jaw's CHAB is celebrating 100 years on the air.
The story started in 1922 – April 23rd, 1922 when, after many meetings, planning and anticipation, 10-AB began broadcasting. According to Broadcasting-History.com, the Moose Jaw Amateur Radio Association "had planned originally to operate the station, but found they couldn't afford to run it, so handed it over to the Kiwanis Club. 10-AB was licensed as a non-commercial station at 1200 kHz with 50 watts of power."
One hundred years later in 2022 the signal at 800 on the AM radio dial booms across the province and into the northern United States with 10,000 watts of power with studios located atop Main Street in Moose Jaw, Saskatchewan, broadcasting through a transmitter located near Pasqua, just southeast of Canada's "Most Notorious City".
It was in the fall of 1922 that the Kiwanis Club turned 10-AB back to the re-organized Moose Jaw Radio Association and in 1924 the studio was moved from the old YMCA building to the top floor of the Bellamy Furniture Store, a building which still stands to this day, having been turned into an apartment block on Main Street, downtown.
In 1931 there was another move to new studios at The Grant Hall Hotel, a lovely, historic building that has been completely refurbished.
Financial struggles in 1933 would lead to 10-AB leaving the air on November 11th. The history books tell us that Rudy Vallee "provided the background to the sign-off singing I'm Heading for the Last Round-Up". It was just a few weeks later when 10-AB returned to the air as CHAB after being issued a commercial broadcasting license by the federal government. Carson Buchanan, the secretary of the Amateur Radio Association, would own the radio station with partners and become the general manager at CHAB.
It was in 1937 that one of the first true radio stars to come out of Moose Jaw would begin his career. Elwood Glover got his start at CHAB, working for $5.00 a week. Glover would later move on to become CBC Radio's Chief Announcer.
In fact, CHAB was an affiliate of the CBC from 1933 through 1962 when CBC's Dominion Network folded and they became an independent station. [Continue reading…]
---
Do you enjoy the SWLing Post?
Please consider supporting us via Patreon or our Coffee Fund!
Your support makes articles like this one possible. Thank you!