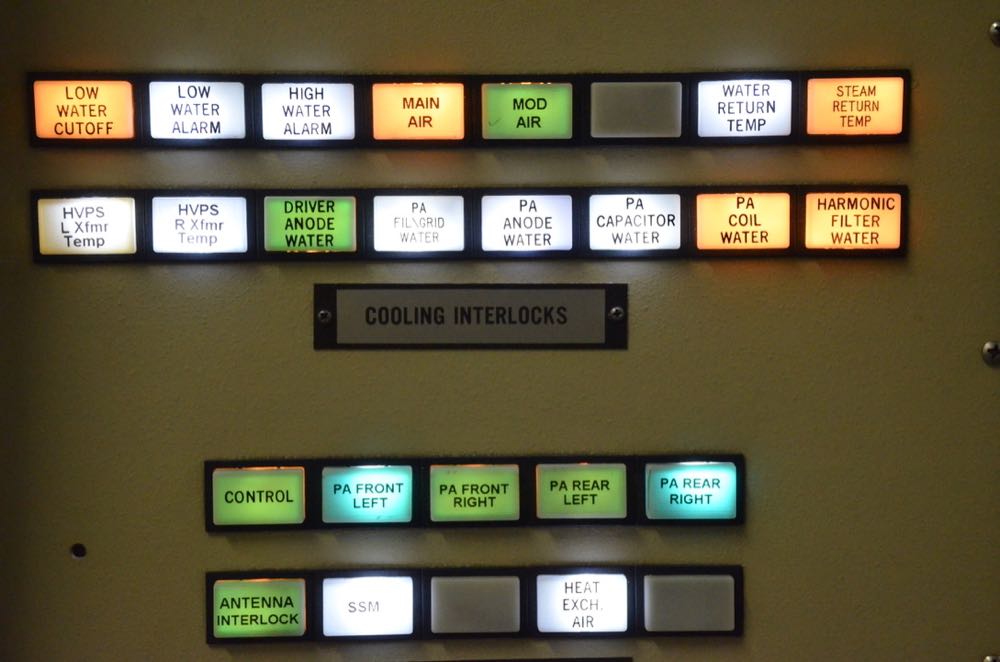 Radio Waves:  Stories Making Waves in the World of Radio
Because I keep my ear to the waves, as well as receive many tips from others who do the same, I find myself privy to radio-related stories that might interest SWLing Post readers.  To that end: Welcome to the SWLing Post's Radio Waves, a collection of links to interesting stories making waves in the world of radio. Enjoy!
Many thanks to SWLing Post contributors Eric McFadden, Ronald Kenyon,  for the following tips:
---
Michael Pack resigned Wednesday as the CEO of the federal agency over the Voice of America and other federally funded international broadcasters after a turbulent seven-month tenure. He leaves the U.S. Agency for Global Media with a Trumpian legacy of ideological strife, lawsuits and scandal, his departure effective just two hours after the swearing-in of President Biden, who requested him to leave.

Biden has named senior VOA news executive Kelu Chao as acting CEO.

Pack came to lead the U.S. Agency for Global Media with the support of former President Donald Trump; his appointment was delayed more than two years in the U.S. Senate by lawmakers who feared he was too ideological and also who questioned his finances. The soft-spoken conservative documentary maker proved to be an ideological warrior in the mold of his patron, taking to one conservative news outlet after another to denounce his own staff, all in the name of fairness.

In his resignation letter, Pack said he was "solely focused upon reorienting the agency toward its missions." And he attacked the request for his resignation as "a partisan act," saying the leadership of the agency and its networks "is meant to be non-partisan, untethered to alternations in the political regime."

He added, "I had no political agenda coming into USAGM, and I still do not have one."

NPR conducted scores of interviews over the controversies Pack's actions engendered. And few at the agency or its broadcasters agreed with Pack's characterization of his mission or performance, instead characterizing him as seeking political control over their coverage. Just last week, a VOA reporter's insistent questions to then-Secretary of State Mike Pompeo and VOA Director Robert R. Reilly over the siege on Congress after a public event led to her demotion and an investigation.

Pack routinely accused journalists of anti-Trump bias, sought to fire top executives as part of a "deep state," ominously accused the networks of being receptive to foreign spies and denied requests for visa extensions from his own staffers who are foreign nationals.[…]
The FCC has released an Enforcement Advisory for licensees and operators across radio services.

[Complete text of FCC Enforcement Advisory follows.]

FCC ENFORCEMENT ADVISORY

DA 21-73

Released: January 17, 2021

WARNING: AMATEUR AND PERSONAL RADIO SERVICES LICENSEES AND OPERATORS MAY NOT USE RADIO EQUIPMENT TO COMMIT OR FACILITATE CRIMINAL ACTS

The Enforcement Bureau (Bureau) of the Federal Communications Commission issues this Enforcement Advisory to remind licensees in the Amateur Radio Service, as well as licensees and operators in the Personal Radio Services, that the Commission prohibits the use of radios in those services to commit or facilitate criminal acts.

The Bureau has become aware of discussions on social media platforms suggesting that certain radio services regulated by the Commission may be an alternative to social media platforms for groups to communicate and coordinate future activities. The Bureau recognizes that these services can be used for a wide range of permitted purposes, including speech that is protected under the First Amendment of the U.S. Constitution. Amateur and Personal Radio Services, however, may not be used to commit or facilitate crimes.

Specifically, the Bureau reminds amateur licensees that they are prohibited from transmitting "communications intended to facilitate a criminal act" or "messages encoded for the purpose of obscuring their meaning." 47 CFR § 97.113(a)(4).

Likewise, individuals operating radios in the Personal Radio Services, a category that includes Citizens Band radios, Family Radio Service walkie-talkies, and General Mobile Radio Service, are prohibited from using those radios "in connection with any activity which is against Federal, State or local law." 47 CFR § 95.333(a).

Individuals using radios in the Amateur or Personal Radio Services in this manner may be subject to severe penalties, including significant fines, seizure of the offending equipment, and, in some cases, criminal prosecution. 47 U.S.C. §§ 401, 501, 503, 510.

Media inquiries should be directed to 202-418-0500 or [email protected].

To file a complaint with the FCC, visit https://consumercomplaints.fcc.gov or call 1-888-CALL-FCC. To report a crime, contact your local law enforcement office or the FBI.

To request materials in accessible formats for people with disabilities (Braille, large print, electronic files, audio format), send an e-mail to [email protected] or call the Consumer & Governmental Affairs Bureau at (202) 418-0530 (voice), (202) 418-0432 (TTY).

Issued by: Chief, Enforcement Bureau[…]
Russian cosmonauts on the International Space Station (ISS) are planning to transmit Slow Scan TV images on 145.800 MHz FM using the SSTV mode PD-120

The transmissions are part of the Moscow Aviation Institute SSTV experiment (MAI-75).

Jan 28 – Starts after 12:10 GMT and ends at 17:15 GMT*

Jan 29 – Start about 13:10 GMT and ends at 18:05 GMT*

*Dates and times subject to change.

ARISS SSTV Blog
https://ariss-sstv.blogspot.com/

Useful SSTV info and links
https://amsat-uk.org/beginners/iss-sstv/
The United Kingdom is somewhat unique in the world for requiring those households which view broadcast television to purchase a licence for the privilege.

Initially coming into being with the Wireless Telegraphy Act in 1923, the licence was required for anyone receiving broadcast radio, before being expanded to cover television in 1946. The funds generated from this endeavour are used as the primary funding for the British Broadcasting Corporation.

A typical TV licence invoice. Separate licences for black and white and color sets still exist, with 6000 B&W licences issued in 2019.

Of course, it's all well and good to require a licence, but without some manner of enforcement, the measure doesn't have any teeth. Among other measures, the BBC have gone as far as employing special vans to hunt down illegally operating televisions and protect its precious income.

THE VAN IS COMING FOR YOU

To ensure a regular income, the BBC runs enforcement operations under the TV Licencing trade name, the entity which is responsible for administering the system. Records are kept of licences and their expiry dates, and investigations are made into households suspected of owning a television who have not paid the requisite fees. To encourage compliance, TV Licencing regularly sends sternly worded letters to those who have let their licence lapse or have not purchased one. In the event this fails, they may arrange a visit from enforcement officers. These officers aren't empowered to forcibly enter homes, so in the event a homeowner declines to cooperate with an investigation, TV Licencing will apply for a search warrant. This may be on the basis of evidence such as a satellite dish or antenna spotted on the roof of a dwelling, or a remote spied on a couch cushion through a window.[…]
---
Do you enjoy the SWLing Post?
Please consider supporting us via Patreon or our Coffee Fund!
Your support makes articles like this one possible. Thank you!