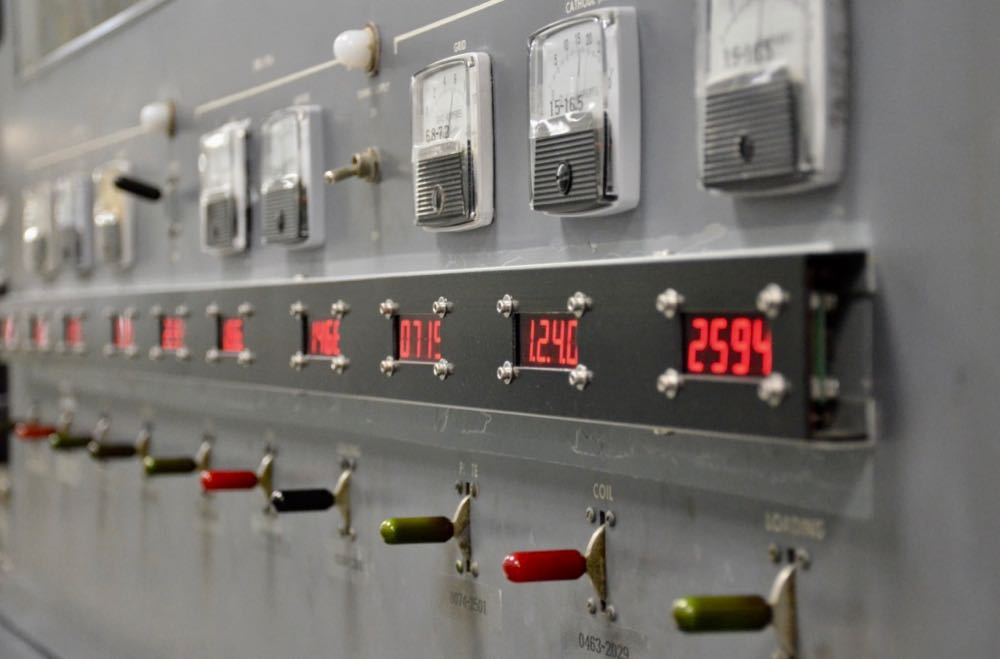 Radio Waves:  Stories Making Waves in the World of Radio
Because I keep my ear to the waves, as well as receive many tips from others who do the same, I find myself privy to radio-related stories that might interest SWLing Post readers.  To that end: Welcome to the SWLing Post's Radio Waves, a collection of links to interesting stories making waves in the world of radio. Enjoy!
Many thanks to SWLing Post contributors Dave Zantow, Michael Guerin, Eric McFadden, and Dan Robinson for the following tips:
---
Where wasn't the presence of Phil Irwin felt in Rappahannock County?

A constant of virtually all proceedings of the Rappahannock County community and government, cherished innkeeper of Caledonia Farm – 1812, founding member of the Rappahannock League for Environmental Protection, regional director of the Virginia Farm Bureau, committee member for both Rappahannock County Farmland Preservation and the Agricultural Forestal District, Rappahannock tourism advisory member — for 25 years chief of morning broadcasts for Voice of America (VOA) — Irwin was found dead Thursday at his working cattle farm north of Washington.

"What a contribution Phil made to our county over his many years here," Huntly friend Ralph Bates reacted upon learning of Irwin's death. "He will live in our memories as we drive and see how well our viewshed and environment has been protected because of his commitment and work."

Former Washington Mayor John Fox Sullivan recalled "a good man and such a part of the Rappahannock fabric. His love for this county, and commitment to it, was unmatched."[…]
The federal watchdog's findings mark the latest rebuke of the Trump-appointed CEO of the U.S. Agency for Global Media, Michael Pack.

WASHINGTON — A federal watchdog agency has found "a substantial likelihood of wrongdoing" by Trump administration appointees who oversee the Voice of America and other U.S.-funded media outlets.

The finding from the U.S. Office of Special Counsel, an independent government agency charged with safeguarding federal employees' rights, marks the latest rebuke of Michael Pack, who President Donald Trump appointed to run the U.S. Agency for Global Media, the parent agency to VOA and other broadcasters.

A federal judge last month ordered Pack to stop interfering in the newsrooms of VOA and other media outlets and found that he had jeopardized the First Amendment rights of journalists that his office had targeted for investigation. Lawmakers from both sides of the aisle and press freedom groups have blasted Pack over his actions since he took over in June, accusing him of undermining the broadcasters' editorial independence and defying congressional authority.

After reviewing allegations from current and recent employees, the Office of Special Counsel wrote to the whistleblowers Wednesday saying it had demanded Pack and the U.S. Agency for Global Media conduct an investigation into the allegations.[…]
Changes in ionospheric electron density caused by space weather and diurnal solar changes are known to cause Doppler shifts on HF ray paths. For example, see Figure 7 in Boitman et al., 1999. HamSCI's first attempt at a measurement of these Doppler shifts was during the August 2017 total solar eclipse. We plan a careful measurement during the 2024 eclipse. As part of the WWV centennial, 50 stations collected Doppler shift data for the original Festival of Frequency Measurement, demonstrating the value of volunteer participation in collecting this data. During the June 2020 Eclipse Festival, we enlisted participants around the globe and experimented with different data collection protocols. This winter, we request that all amateur radio stations, shortwave listeners, and others capable of making high-quality HF frequency measurements help us collect frequency data for the December 14 total eclipse.[…]
A few weeks before the COVID-19 pandemic shut down much of the world, broadcast engineers in Greenville, North Carolina, launched a test of digital radio signals. The U.S. Agency for Global Media began aiming a digital broadcast at Cuba and Latin America, which included Office of Cuba Broadcasting and Voice of America content.

With this 2020 test, VOA embarked on a new phase of global innovation on a platform called Digital Radio Mondiale (DRM), a versatile digital signal not well known in the U.S., but the only one that can cover the entire spectrum: shortwave, mediumwave and longwave, as well as VHF (FM). As digital radio emerged in the 1990s, VOA was among the first broadcasters testing a signal that promised to even out shortwave radio signals that often faded in and out and were marred by static.

VOA tested the DRM signal in the 1990s at the agency's Morocco transmitter site, one of five facilities opened in a period of expansion in the previous decade. However, other digital signals became the standard in various markets around the world. The U.S. standard audio digital platform is called HD.

Around the world, as other digital radio platforms were adopted, DRM was held back by the marketplace. Nobody was making commercially available receivers.

By the end of the 1990s, VOA innovation focused more on television, the platform that promised larger audiences, even in some places in the world where shortwave dominated. By the early 2010s, the rallying cry became "Digital First," as VOA strived to attract readers for its language service websites and began tapping into the growing audiences on new social media sites like Facebook, Twitter, Instagram and YouTube.

By 2020, however, DRM had come full circle.

"You're no longer limited to just reading the news or playing music," says Gerhard Straub, supervisory director of the USAGM Broadcast Technologies Division.

Straub, along with Gary Koster, Broadcast Radio Technician and transmitter expert and Macon Dail, Chief Engineer at the Greenville Transmitting Station, set up the test broadcast in February of this year, not long before the COVID-19 pandemic grounded global travel. The trio put up a DRM signal with Radio Marti and VOA audio along with scrolling text messages and rotating images.

Engineers have received reports of a clear signal as far south as Brazil.

The USAGM test, says Straub, is "coasting along" in the pandemic, but additional content will be added when technicians can travel again. Straub says the VOA signal was taken off in the initial test to concentrate on the OCB digital content and to keep the signal robust. Now that there is good reception data, he noted, the digital bit rate can be increased and VOA content added back into the test in 2021.

Because DRM operates at lower power, more radio stations and digital signals can be broadcast on a single transmitter. The platform is starting to grow in countries of interest to Western international broadcasters. DRM signals will soon cover all of China, though its government is expected to attempt to control the stations accessed by its citizens. India built 39 transmitters and, more importantly, 2.5 million vehicles already are equipped with DRM radios. Indonesia, Pakistan, Brazil and North Korea all have nascent DRM operations.

Religious broadcasters, who sometimes target audiences similar to those sought by Western governments, are experimenting with the technology. For example, a missionary group, TWR.org, sent the Bible's Gospel of Mark from Guam to Cambodia via DRM shortwave.

"You have to stop thinking of it as radio, because it's not," says USAGM's Straub. "We are now broadcasting digital data. Just like we broadcast digital data on the internet, we can broadcast digital data over shortwave without being hampered by an internet firewall that maybe limits what we can send to a particular country."

Reason enough, Straub believes, for VOA to continue leading innovation in a new-again technology.[…]
---
Do you enjoy the SWLing Post?
Please consider supporting us via Patreon or our Coffee Fund!
Your support makes articles like this one possible. Thank you!