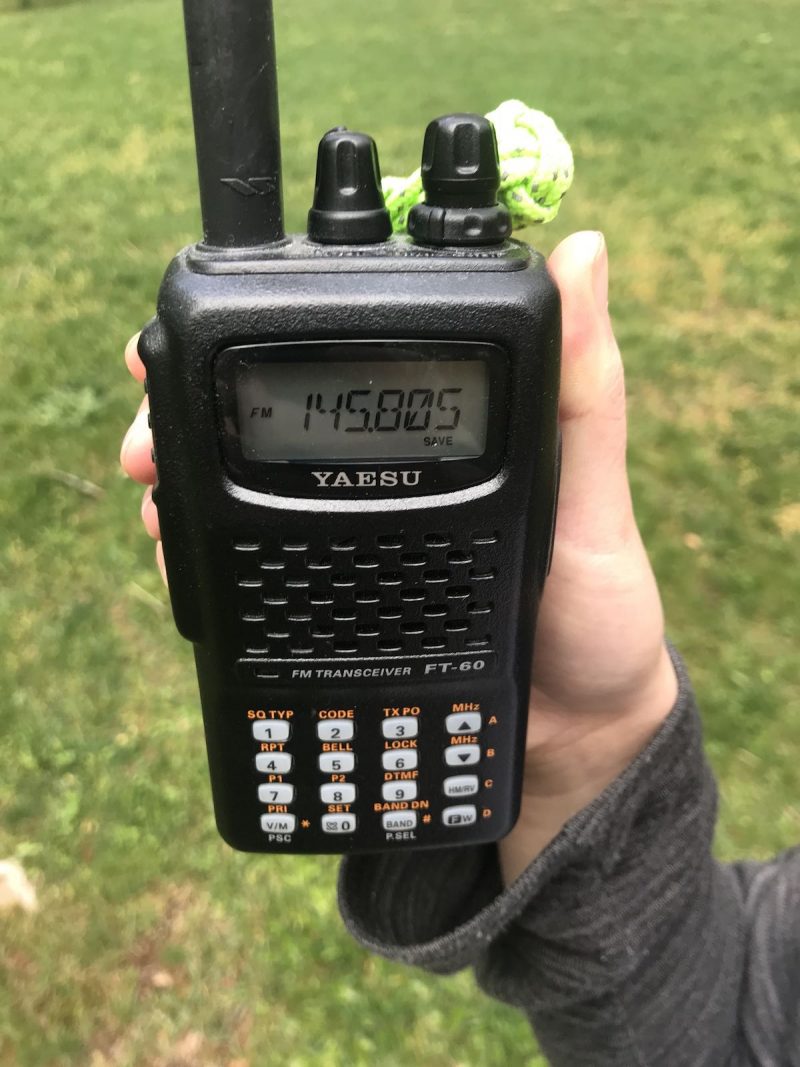 This morning, my daughter Geneva and I stepped outside with her Yaesu FT-60 around 8:35 EDT, tuned to 145.80 and listened to Astronaut Mark Vande Hei aboard the ISS speak to a group of students in Green Bank, West Virginia via the ARISS program.
This stuff never gets old.
Here we are standing in the front yard with a handheld radio listening live to an astronaut passing overhead in a football field-sized space station travelling at five miles per second.
This was just one exchange I recorded. At one point, the audio was so good we could actually hear the hum of equipment, and other astronauts speaking and working in the background.
Geneva has a laser focus on making a career in spaceflight, so she absolutely loves this sort of thing.
How to listen to the ISS
Listening to the ISS is very easy: The frequency of the downlink is 145.80 MHz FM. Any scanner or handheld radio that can receive this frequency will work. As the ISS climbs above the horizon, because of doppler-shift, start listening on 145.805, then slowly move to 145.80 as the ISS approaches zenith and finally move to 145.795 MHz as the ISS drops toward the other horizon.
Of course, you need to check the pass first to make sure you're within the footprint of the station's signal.
ARISS contacts happen several times a year.  Check out the ARISS "Upcoming Contacts" page where future ARISS QSOs are listed. This is a great opportunity to show kids of all ages what can be heard with a modest radio!