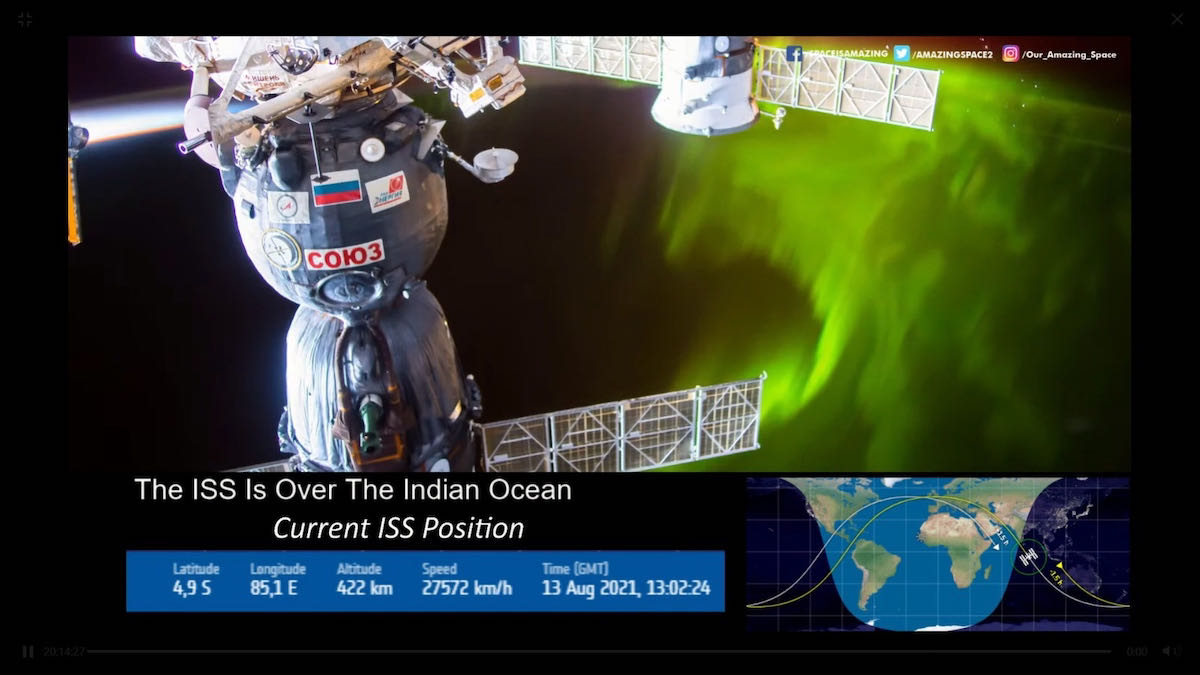 Many thanks to SWLing Post contributor, Dan Van Hoy, who writes:
I just happened to stop by the ISS live stream and catch a very substantial aurora. Not what we want for good shortwave radio conditions, but a wonderful sight nevertheless. Astute observers will note the location of the ISS and the fact that it's not likely an aurora would extend to that area. It appears this moment was pre recorded to fill in some dead air (LOS). Still a thrill to see. Nice, peaceful music on the Youtube stream too!
Two sites for ISS live stream viewing are:
https://eol.jsc.nasa.gov/ESRS/HDEV/
and
73, Dan…VR2HF
Wow! Thank you, Dan. I find the ISS live feed mesmerizing. If I had decent Internet at home, I believe I would keep the feed live on a monitor at all times.
Thank you for sharing this!