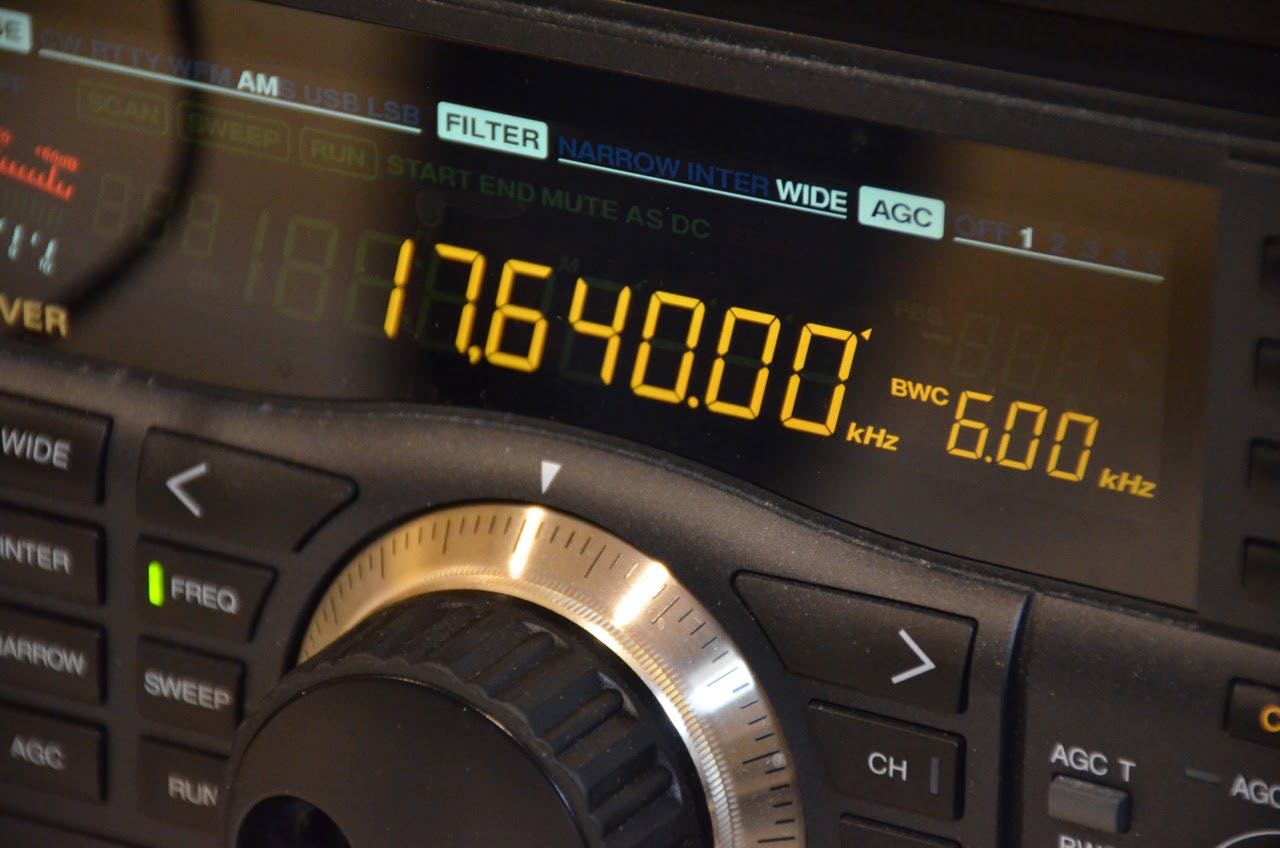 Radio Waves:  Stories Making Waves in the World of Radio
Because I keep my ear to the waves, as well as receive many tips from others who do the same, I find myself privy to radio-related stories that might interest SWLing Post readers.  To that end: Welcome to the SWLing Post's Radio Waves, a collection of links to interesting stories making waves in the world of radio. Enjoy!
Many thanks to SWLing Post contributors Troy Riedel, Dennis Dura, Mike Hansgen, and Eckhard Hensel for the following tips:
---
Exciting new technologies promise to make radio more accessible and engaging than it has ever been. This includes app-based platforms that enable broadcasters to engage with listeners like never before, software that lets producers edit sound as easily as a text document, and a 'radio station in a bucket' that turns a mobile phone onto a broadcast hub.
That's according to radio futurologist James Cridland, who believes that while innovations like these point to a bright future for the over 100-year-old medium, it'll take more than adopting cool new tech to succeed in the increasingly splintered and diverse arena that radio is evolving into.

"Radio is more than just AM and shortwave, more than big, old fashioned transmitters. Radio is a shared experience with a human connection," he said during a recent webinar on the future of radio hosted by Fabrik, a South African-developed software platform for broadcasters and community groups.

"That shared experience is something that [streaming music service] Spotify can't offer. It's something that somebody's CD player can't offer," he said, adding that this also applied to radio stations who just play non-stop music. "There's no human connection there. There's no real shared experience."[…]
Pittsburgh radio station KDKA will celebrate 100 years of radio broadcasting in November, and Pennsylvania radio amateurs will honor that milestone in a multi-station special event. KDKA dates its broadcasting history to the airing of the Harding-Cox presidential results on November 2, 1920, and the station has been on the air ever since. The special event, which will involve the operation of four stations, will run through the entire month of November.

"More than 100 years ago, many experimenters started delving into a new technology known as wireless, or radio," said Bob Bastone, WC3O, Radio Officer for the Skyview Radio Society in New Kensington, Pennsylvania. Bastone explained that many of those early pioneers were radio amateurs. "One hundred plus years later, many amateur radio operators are still contributing to wireless technology, while also serving their communities and enhancing international goodwill. Congratulations to KDKA Radio, also known in the early years as amateur radio stations 8XK, 8ZZ, and W8XK."

Special event stations K3K, K3D, K3A, and W8XK will set up and operate at several locations in Pennsylvania during November. Stations will determine their own modes and schedules. Visit the W8XK profile on QRZ.com for information on certificates and QSLs.

What became KDKA initially began broadcasting in 1916 as amateur radio station 8XK, licensed by the Federal Radio Commission (FRC), the predecessor to the FCC. At the time, amateurs were not prohibited from broadcasting. The small station was operated by Dr. Frank Conrad, who was Westinghouse Electric and Manufacturing Company assistant chief engineer. The transmitter ran 75 W, and the broadcasts gained some popularity in Pittsburgh.

During World War I, amateur radio operation was suspended due to national security concerns. After the war, 8XK was reorganized as a commercial AM radio station, KDKA. The first transmissions of KDKA originated in a makeshift studio on the roof of Westinghouse K Building in East Pittsburgh.

Ham radio clubs participating in the centennial special event include the North Hills Amateur Radio Club in Pittsburgh — which is planning to operate from KDKA's 1930s' transmitter site, where an original tower pier still stands. A 1920s' transmitter site, in Forest Hills, will serve as another operating location. In addition to the North Hills ARC and Skyview Radio Society, other clubs taking part include the Panther Amateur Radio Club, Steel City Amateur Radio Club, the Wireless Association of South Hills, the Butler County Amateur Radio Public Service Group, and the Washington Amateur Communications Radio Club.

Individual radio amateurs will operate from their own stations, and a small group of hams is planning a portable operation from South Park in suburban Pittsburgh.

Stations will invite the public to visit, while observing the required social distancing protocols.

"We amateur radio operators look forward to contacting thousands of other hams around the world to celebrate this huge milestone in the commercial broadcasting industry," said Bastone. Contact him for more information. — Thanks to ARRL Public Information Officer and Allegheny County ARES Emergency Coordinator Bob Mente, NU3Q, for providing the information for this story.[…]
Radio programming from around the world is available on the internet or through apps.

Americans may not be able to travel the world because of the pandemic, but thousands of foreign radio stations are easily accessible online to bring the world to you.

For Dorothy Parvaz, a radio editor in Washington, D.C., foreign radio was her first introduction to the world beyond Tehran, where she lived until 12. "Listening to radio signals coming in from other countries was just like seeing the world in a way we couldn't on TV, " she said. "If I wanted to find music, I went to the apartment downstairs, where one of the kids always got a good signal somehow. We heard Pink Floyd for the first time together."

Click here to continue reading noting that the NY Times might require a login to read the fll article.
Sangean ATS-909X2 once again available for preorder
Many thanks to Eckhard Hensel who notes that the ATS-909X2 is once again on the Sangean EU retailer site for pre-order. The price is €329.00 and they expect the product to ship in the first quarter of 2021.
---
Do you enjoy the SWLing Post?
Please consider supporting us via Patreon or our Coffee Fund!
Your support makes articles like this one possible. Thank you!