Many thanks to SWLing Post contributor, Mark Hirst, who writes:
Thomas,
I've been deep down the k-drama rabbit hole for months now and I'm trying to familiarise myself with the Korean language at the same time.
I've just started a new series called 'Taxi Driver' and this radio cassette player popped up in the first episode. It shouts 'shortwave receiver' to me, but what I think is the manufacturer logo is blacked out in the top left corner.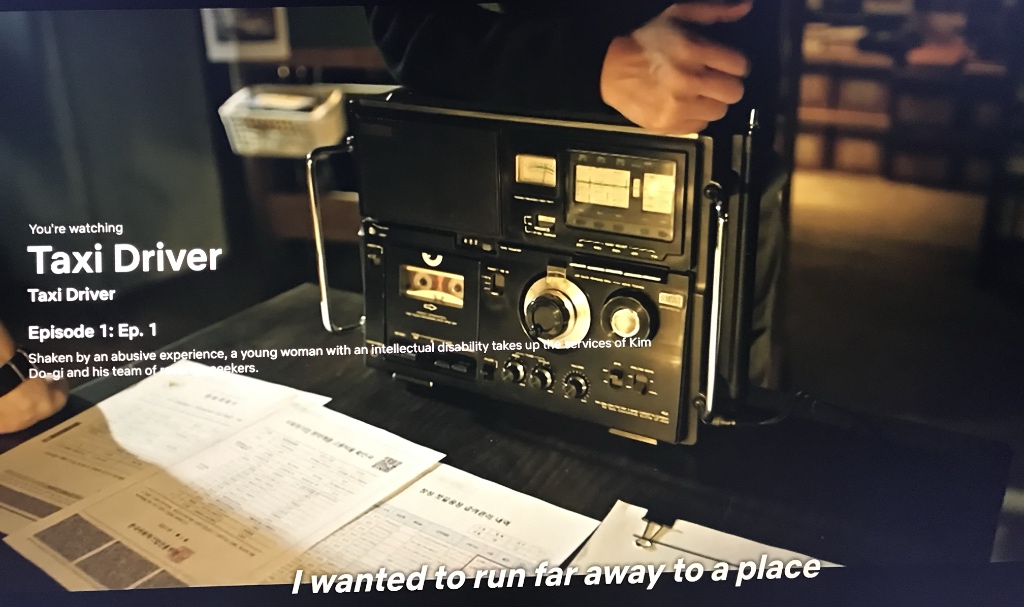 I'm wondering if anyone recognises the model; it has a late seventies Panasonic or Sony vibe to me.
Mark
Readers: please comment if you can identify this radio for Mark!