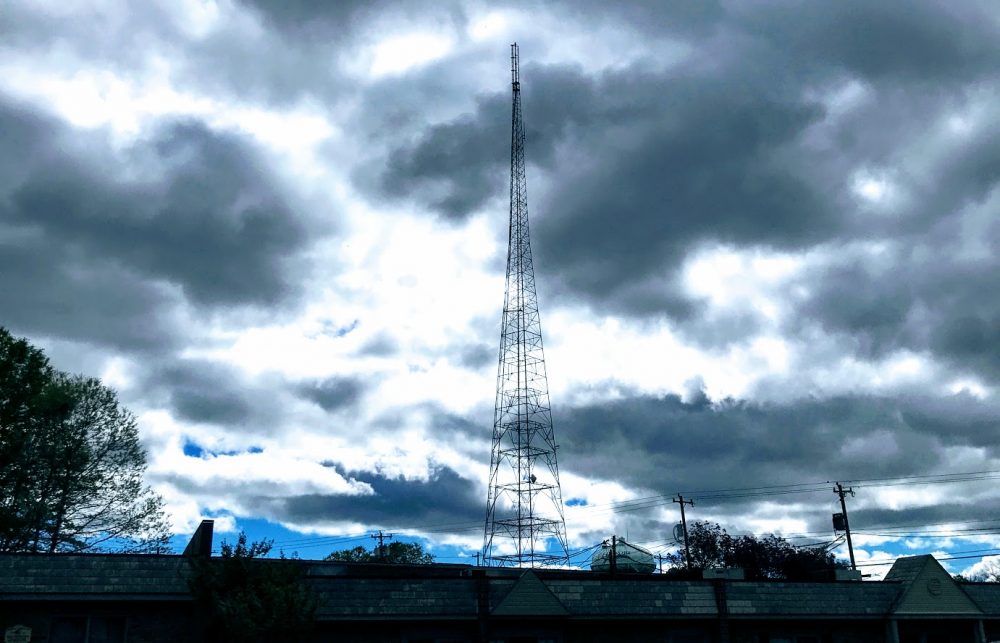 Radio Waves:  Stories Making Waves in the World of Radio
Because I keep my ear to the waves, as well as receive many tips from others who do the same, I find myself privy to radio-related stories that might interest SWLing Post readers.  To that end: Welcome to the SWLing Post's Radio Waves, a collection of links to interesting stories making waves in the world of radio. Enjoy!
---
This issue concerns High-Frequency Trading (HFT) transmissions, and three prospective stations seeking entry into the International Broadcast service.
Several stations licensed in the Experimental Radio Service (ERS) transmit data for automated trading to foreign exchanges in the shortwave or high-frequency (HF, 3-30 MHz) spectrum.
High-Frequency Trading (HFT) is a form of automated trading that employs low-latency, high-speed telecommunications to minimize response times. The term is not related to the shortwave or HF spectrum, but this article concerns transmission of HFT messages on HF frequencies.
HF signals can traverse great distances by refraction from ionized layers of the atmosphere, a phenomenon known as ionospheric propagation. Several ERS HFT stations have operated in the HF bands for years out of the public view. Bob Van Valzah blogged extensively about these stations starting in 2018.
These ERS stations' licenses are public records, but the licensees typically ask the FCC to withhold access to station details and experimental plans. The Commission's routine acceptance of these confidentiality requests makes public oversight difficult. [Continue reading at Experimental Radio…]
Radio Bulgaria back on shortwave
Many thanks to SWLing Post contributor, Richard Langley, who writes:
As I reported to Glenn Hauser's group today, Bulgarian National Radio's Radio Bulgaria is back on shortwave.
Their weekday roughly 22-minute podcast in English, called "Bulgaria Today," is being aired by ShortwaveService from Kall, Germany, on 3985 kHz from 18:30 until about 18:52 UTC.
Today (30 January), the podcast dated Thursday, 27 January, was broadcast. The program consisted of news, COVID-19 information, weather, travel, and the "Music Slot." Reception using the U. Twente SDR receiver was fairly good.
There is also a German broadcast before the English one beginning at 18:00 UTC. The ShortwaveService tuning signal is used to fill out the half-hour slot in each case.
All the best
— Richard
Many thanks to Markku Koskinen who discovered that Icom published the following notice on their website regarding their latest firmware update to the IC-R30:
Thank you for using Icom products.
A defect was found in the IC-R30 firmware (Version 1.12) released on our website on January 13, 2022, so we are currently withdrawing the firmware.
We apologize for the inconvenience caused to users. We will let you know when there is any new firmware update information.
[For users who have updated to the IC-R30 firmware (Version 1.12)]
You can continue to use the IC-R30 as before by installing the IC-R30 firmware Version 1.11 again. Please download it from the links [on this page].
[…]We sincerely apologize for any inconvenience that we might have caused to our customers.
2022 editions of ENDBH / GNDBH / NANDBH handbooks and CDs
Many thanks to SWLing Post contributor, Michael, who shares:
The 2022 editions of my NDB handbooks and CDs are ready now and have
once again been updated extensively to reflect the latest changes and
monitoring results.
The new GNDBH contains the details of more than 17100 NDBs worldwide.
It is the perfect listening companion for radio listeners who use the
extensive and ever-growing network of WebSDRs.
The updated ENDBH shows the data of more than 8300 NDBs, and the new
NANDBH features more than 5900 NDBs.
Please find all relevant details [on this PDF document].
Once again, I'd like to thank all fellow NDB DXers for your continued
support! Please keep up the good work, I do appreciate your direct
input to keep the handbooks up to date!
vy 73 + gd DX,
Michael
ENDBH, GNDBH & NANDBH editor
https://ndbchangeblog.blogspot.com
https://www.ndblist.info/beacons/NDBpublications2022.pdf
NEW YORK — Howard Hesseman, who played the radio disc jockey Johnny Fever on the sitcom "WKRP in Cincinnati" and the actor-turned-history teacher Charlie Moore on "Head of the Class," has died. He was 81.
Hesseman died Saturday in Los Angeles due to complications from colon surgery, his manager Robbie Kass said Sunday.
Hesseman, who had himself been a radio DJ in the '60s, earned two Emmy nominations for playing Johnny Fever on CBS' "WKRP in Cincinnati," which ran for four seasons from 1978-1982. The role made Hesseman a counterculture icon at a time when few hippie characters made it onto network television. [Continue reading…]
---
Do you enjoy the SWLing Post?
Please consider supporting us via Patreon or our Coffee Fund!
Your support makes articles like this one possible. Thank you!