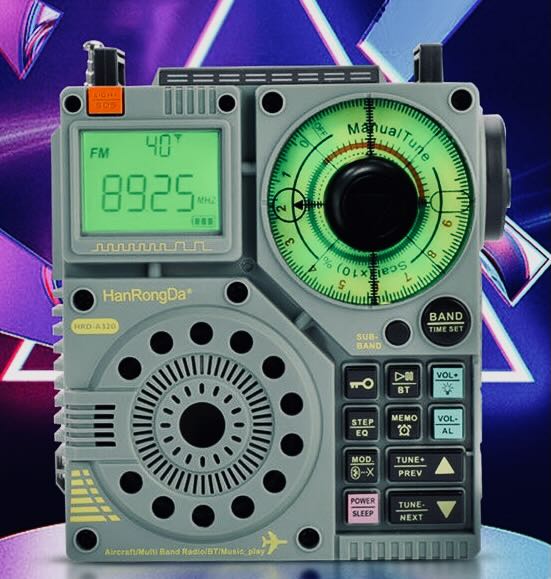 Many thanks to SWling Post contributor, Paul Jamet, who writes:
Hi Thomas,
After the HRD-737 : https://swling.com/blog/2019/01/inside-the-hanrongda-hdr-737-wide-frequency-receiver/
and the HRD-747 : https://swling.com/blog/2022/03/paul-is-impressed-with-the-hanrongda-hrd-747/
here is the HanRongDa HRD-A320
Does anyone have any information about this new receiver released by HanRongDa?
https://www.aliexpress.com/item/1005005320277700.html
With the WB band, this receiver seems intended mainly for the North American market.
I found this web page with interesting documents rarely made public:
HanRongDa HRD-A320 High Performance Mini All Band Radio Bluetooth Receiver User Manual: https://device.report/manual/7151781
The user manual is also available: https://device.report/manual/7174111
But what about reception performance? Who has tested the new HanRongDa HRD-A320?
Have a nice day. Back soon.
Paul JAMET
Thank you for sharing this, Paul. I was not aware of the HanRongDa HRD-A320. Post readers, if you have any experience with this radio, please comment!