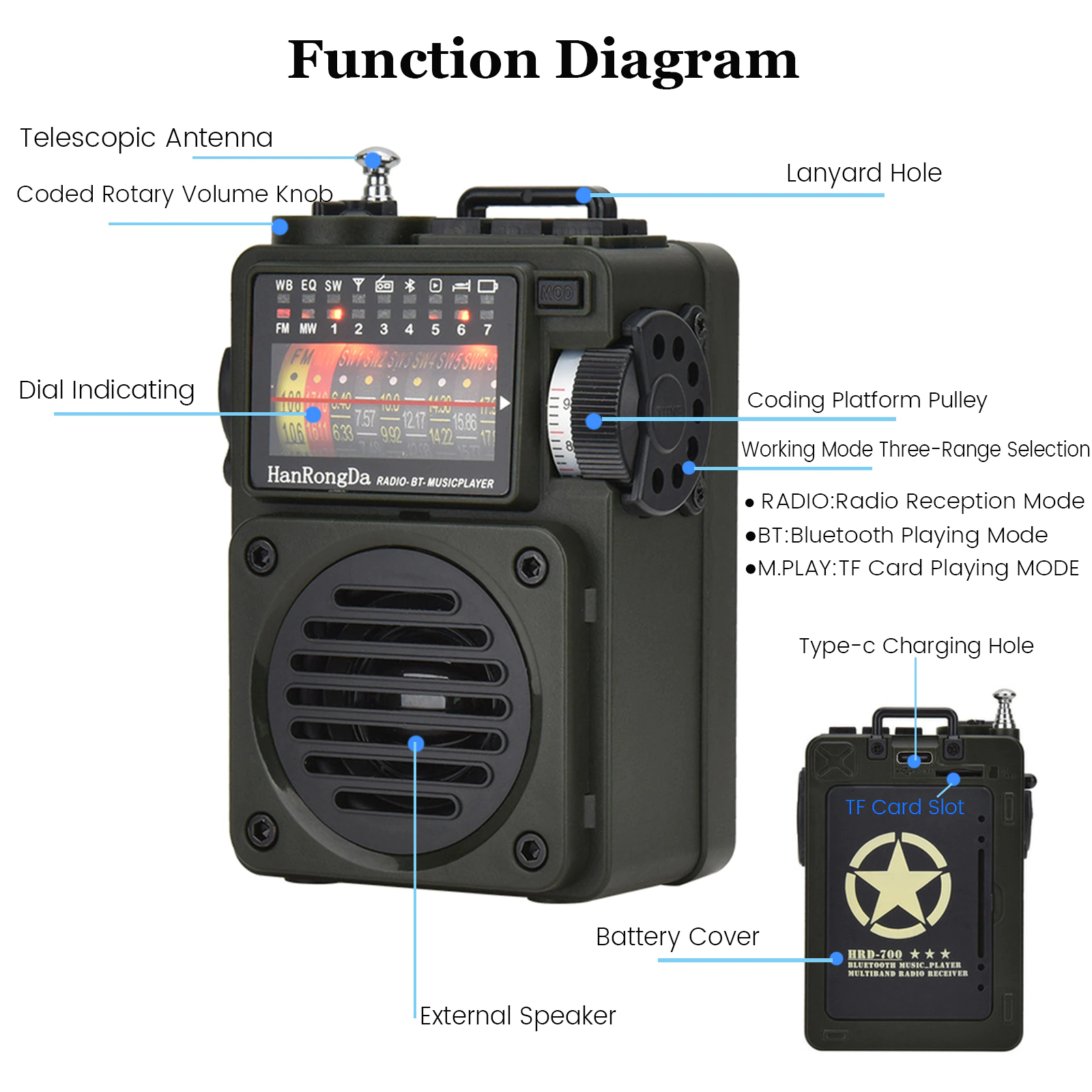 Many thanks to SWLing Post contributor, Frank, who shares the following:
Hello Thomas,
HanRongDa has built a new mini portbale called HRD-700. Information of it is still rare, and of course it is not a professional radio. But it is interesting as it is a special analogue tuner with digital background.
I have bought one and i am really estonished about its reception quality and features. Very small, so good for camping…
Actually nowhere a manual can be found on the internet, but I have got an English document and I scanned it to share here. Perhaps it is interesting for some readers?
Friendly regards
Frank from Germany
What an interesting radio design! We hope you report on the performance and share your thoughts soon, Frank!  Thank you for the English manual!