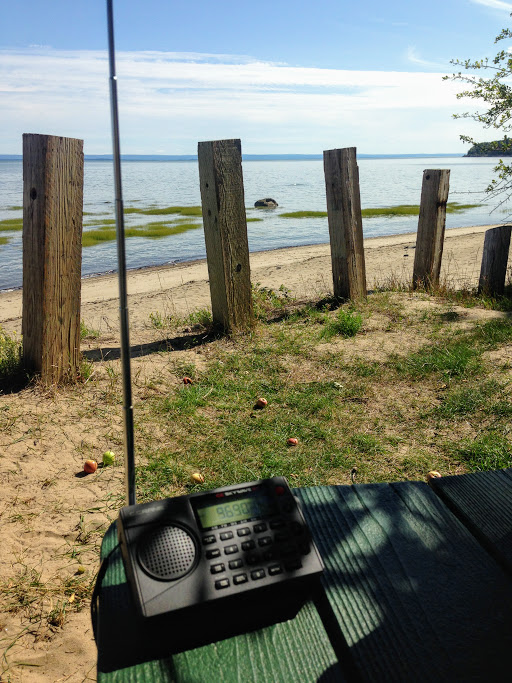 Yesterday, the weather was gorgeous here in Québec, thus a prime opportunity to find a beach, start a new book and, of course, play radio!
I found a fantastic spot on the north bank of the St. Lawrence river near Baie-St-Paul, Québec. There were only a few folks at the beach, so it was all very peaceful.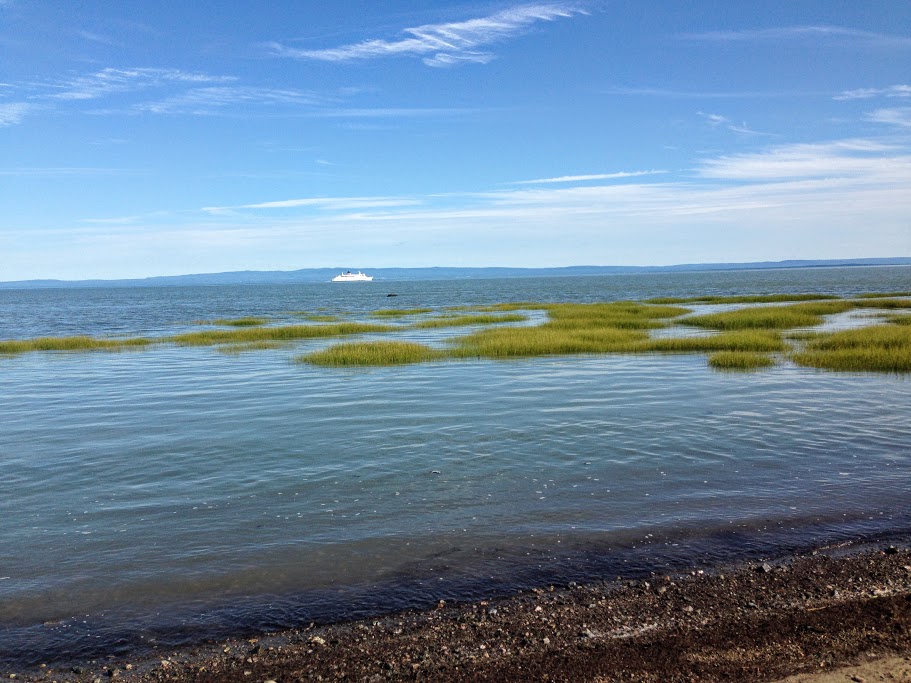 I found a picnic table perched on the edge of the beach shaded by an apple tree–a perfect spot to relax, play radio and start a new book: Dark Voyage by Alan Furst.
I brought two portables: the C. Crane CC Skywave SSB and the recently acquired Panasonic RF-B65.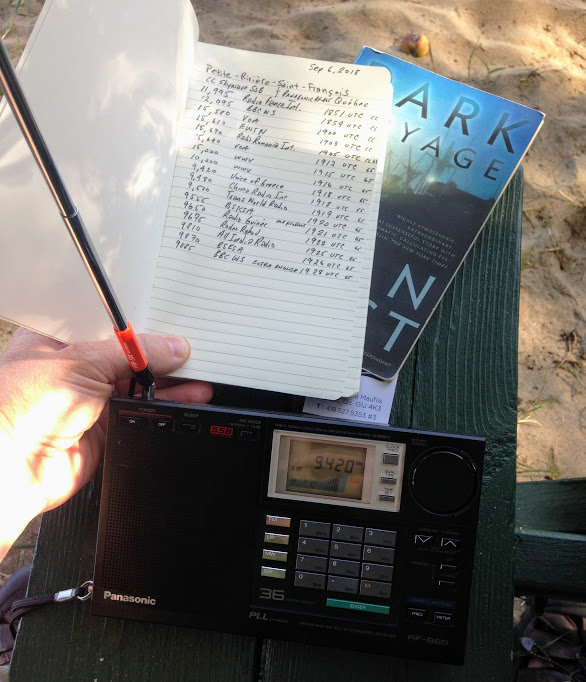 I had not checked to see if propagation was good, but tuning to WWV on 10 MHz and 15 MHz confirmed that signals were travelling. In fact, as I started tuning around–first with the CC Skywave SSB, then with the Panasonic RF-B65–I discovered some of the best propagation I've experienced in ages!
I did a relatively quick scan covering the 31 through 19 meter bands. Some signals were absolutely booming in.
I jotted down some of the broadcast details on a make-shift log and recorded a few videos.
Note that after making the first video, I discovered I had limited space on my phone, so most of the clips are quite short:
The Voice of America
Click here to view on YouTube.
Radio France International
Click here to view on YouTube.
Radio Guinée
Click here to view on YouTube.
BBC World Service Extra English
Click here to view on YouTube.
Here are the stations I logged in the clear: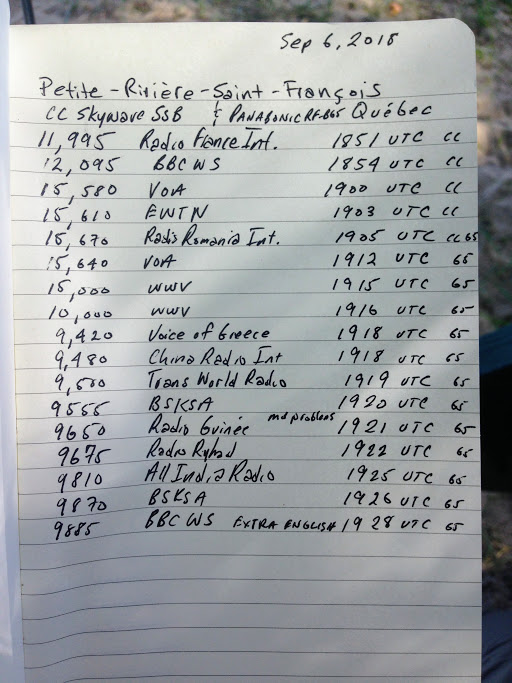 All in all it was a brilliant afternoon and the short band scan reminded me that there is still so much content to be found on the shortwaves.
You just need a little propagation, and some time to listen and explore!
Post readers: Have you snagged any elusive DX recently?  Please comment!
Do you enjoy the SWLing Post?
Please consider supporting us via Patreon or our Coffee Fund!
Your support makes articles like this one possible. Thank you!