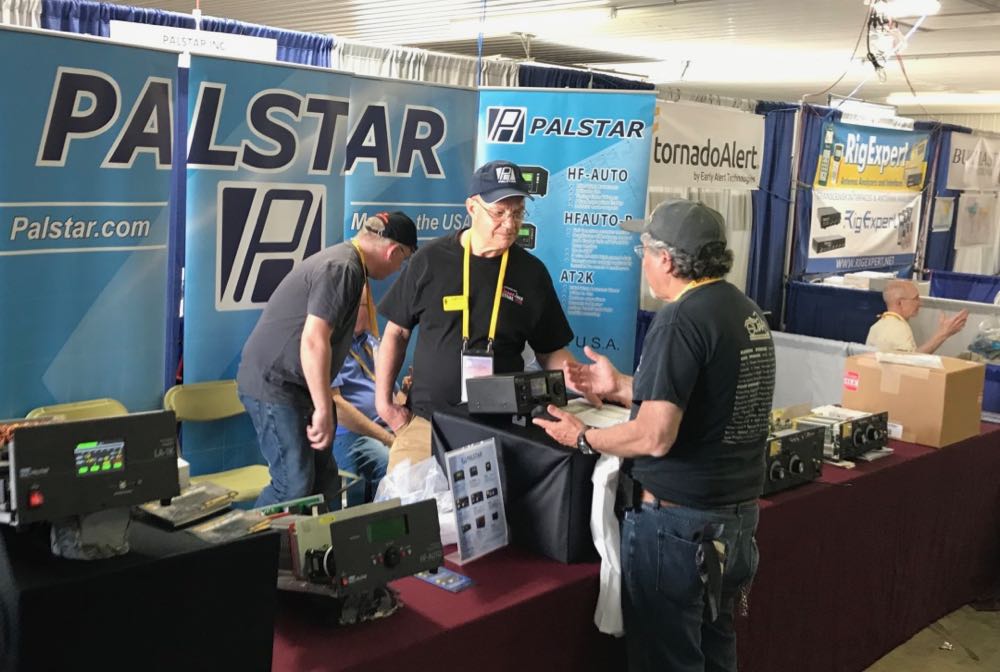 Each year at the Dayton Hamvention I enjoy checking out the latest radio products and services. This year (2019) I found an exceptional number of innovations and will share these in Hamvention Highlights posts. If you would like to check out 2019 Hamvention Highlights as I publish them, bookmark this tag: 2019 Hamvention Highlights
And now for our first highlight…
The Palstar TR-30A EMP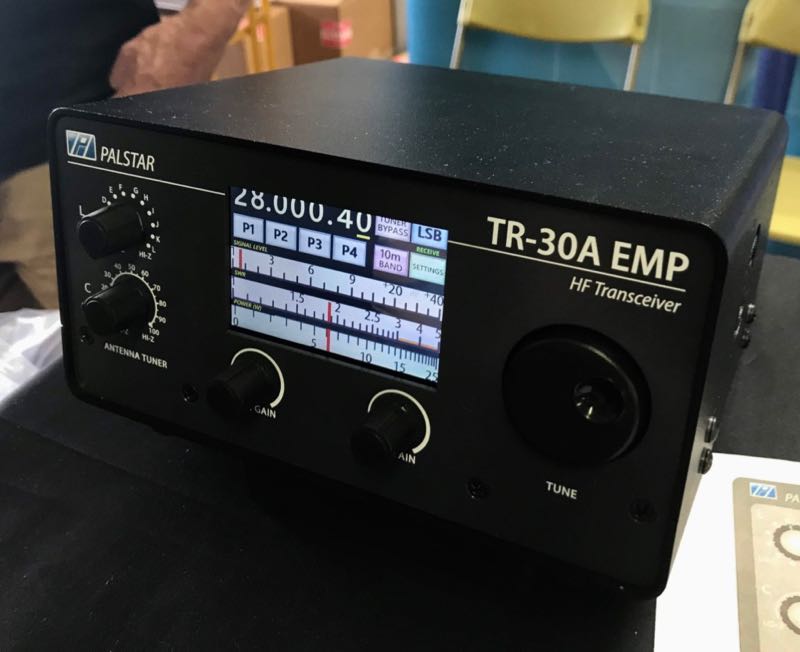 I've long been a fan of Palstar, a US company known for their fine antenna tuners and the classic R30 series HF receiver.
At the 2013 Dayton Hamvention, Palstar showcased a prototype HF transceiver called the TR-30. I posted a note about this at the time on my ham radio blog, QRPer.com. The TR-30 never seemed to make it to the market, but that's not surprising considering the Elecraft KX3 and a number of other QRP transceivers were released the following year.
This year when I approached the Palstar booth, I found a new prototype transceiver: the Palstar TR-30A EMP.
This TR-30 iteration will, without a doubt, have a unique place in the radio market since it has been designed to withstand electromagnetic pulses (EMPs). To be clear, I know of no other transceivers on the ham radio market that are EMP hardened.
Post readers might recall a primer we published about how to protect your gear from EMP pulses (click here to read).  I believe taking some simple precautions to protect gear from natural or man-made EMPs is simply a sound practice. In fact, I keep one complete rig stored in an EMP-proof container as described in our primer.
The Palstar TR-30A EMP requires no external EMP shielding or special handling/storage. It will be natively EMP-proof, even while hooked up to an antenna and without an RF ground attached.
I spoke with Paul Hrivnak (N8PH), President and CEO of Palstar, at Hamvention and he shared a few details about the Palstar TR-30A EMP:
The transceiver will be general coverage and will be able to operate on all of the HF ham radio bands.
It will have a very simple set of functions–at this point, he doesn't even plan to have dual VFOs.
The output power will be 20 watts.
The front panel controls will be very simple and intuitive.
The TR-30A EMP's unique internal antenna tuner will–if I understand it correctly–be able to match pretty much any load.  It will have manual controls, but will be digitally controlled. Paul said that the ATU is being designed so that a satisfactory match can be found for any make-shift field antenna. I can't wait to check it out for myself because I hold Palstar in high regard when it comes to antenna tuners.
Of course, from the ground up, the TR-30A EMP will be hardened against EMPs.
He hopes the Palstar TR-30A EMP will be in production by the end of 2019 and retail for $1,100 – 1,200 US.
Of course, I will post any news and updates about the Palstar TR-30A EMP here on the SWLing Post. I will also plan to review and evaluate the transceiver when it hits the market.
If you would like to follow product updates, please bookmark the tag: Palstar TR-30A EMP
If you would like to follow other Hamvention Highlights, bookmark the tag: 2019 Hamvention Highlights
Click here to check out Palstar's website.
---
Do you enjoy the SWLing Post?
Please consider supporting us via Patreon or our Coffee Fund!
Your support makes articles like this one possible. Thank you!