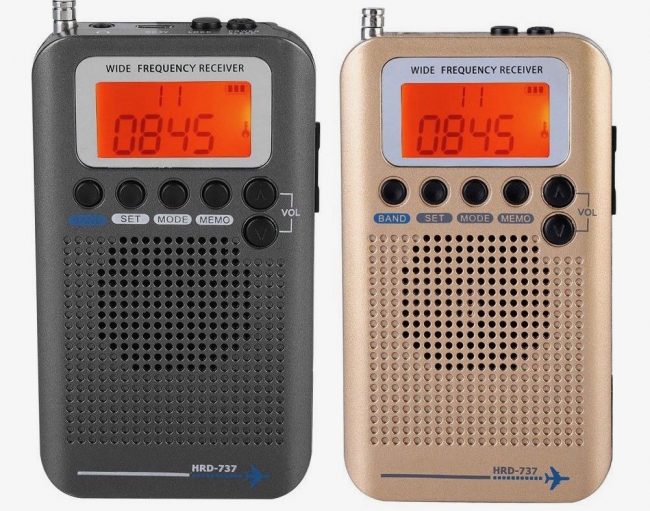 Many thanks to SWLing Post contributor, Nad, who writes:
I bought an HRD-737 a few weeks ago off AliExpress. Was going to write a review but now feel there is no point because it has so many major and minor problems beyond those already reported.

Decided to take mine apart. The photo is attached.
It appears to me that the HRD-737 could be the first attempt at an SDR-based pocket sized receiver. Wondering if you or someone the experts at SWLing Post can offer any insight in this regard. Identifying marks on the ICs have been removed. The metal can in the middle could be a wideband programable oscillator of some kind?
Thank you for sharing, Nad!
Readers: can you shed some light on the HDR-737 receiver design based on this internal photo?  Please comment!