Many thanks to SWLing Post reader, Neil Bernstein, who writes:
I travel quite a bit for my job and I want your opinion and your readers' opinions on whether it is more important to have the NOAA weather radio stations or shortwave radio (with or without SSB), in a compact travel emergency radio.

At this point I'm trying to decide between the CCrane Skywave and the Grundig G6 Aviator.

Any input would really be appreciated.
Ah, the travel radio! One of my favorite topics, Neil.
I've used both the Grundig G6 and CC Skywave during domestic and international travel. In my opinion, both are great receivers, especially considering the compact size of each. Here are a few things to note about each radio…
(And Post readers, you're most welcome to comment with your own additions and views.)
The Grundig G6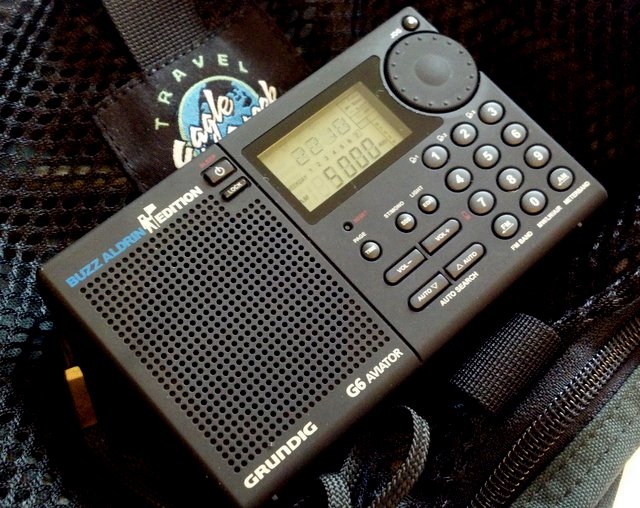 A great little unit, albeit no longer in production; you can buy a used unit on eBay or similar sites. A quick eBay search reveals that prices vary between about $75-150 US. Note: Personally, I believe anything over $80 shipped is probably asking too much for a used G6.
Like other Grundig portables of the era, the G6's rubberized coating will eventually become sticky/tacky. But fortunately, we've posted a few proven remedies.
Re emergency use: this one offers SSB, but lacks NOAA weather bands
The C.Crane CC Skywave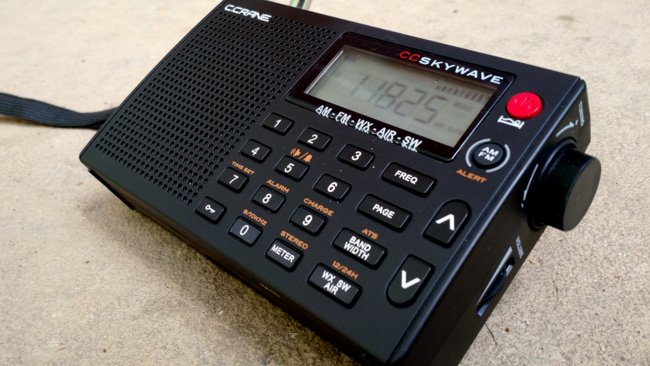 Currently in production––and supported by C.Crane
Great overall sensitivity and selectivity (read our full review)
No external antenna jack
Mutes between frequency changes
This unit offers weather frequencies, useful in emergencies, but lacks SSB mode
Since the CC Skywave hit the market, it's been my go-to portable for travel at least 80% of the time. Of course, I still pack the Grundig G6 occasionally, and even my Sony ICF-SW100.
Personally I prefer the Skywave because, frankly, it's just better tailored to one-bag travel. I like listening to the airport tower and other comms while traveling. Since most of my travel is in North America, I appreciate the weather radio frequencies as well.
I suppose if all of my travels were outside North America, I might lean slightly toward the Grundig G6 just so I could have the added benefit of SSB reception. In truth, however, I rarely listen to SSB while traveling.  SSB may possibly be useful during civil/communication emergencies. If SSB reception and portability is important to you, another radio worth considering would be the CountyComm GP5-SSB–though, like the G6, it also lacks weather frequencies.
My opinion?
Grab a CC Skywave. It's a great performer, very compact, and–unlike the Grundig G6–is currently in production. I'd only buy a new CC Skywave, however, since some of the early models were prone to overloading. The current production run incorporates an update which remedies this.
Post readers: Please comment with your thoughts and suggestions! What radio do you pack for travels, and why?