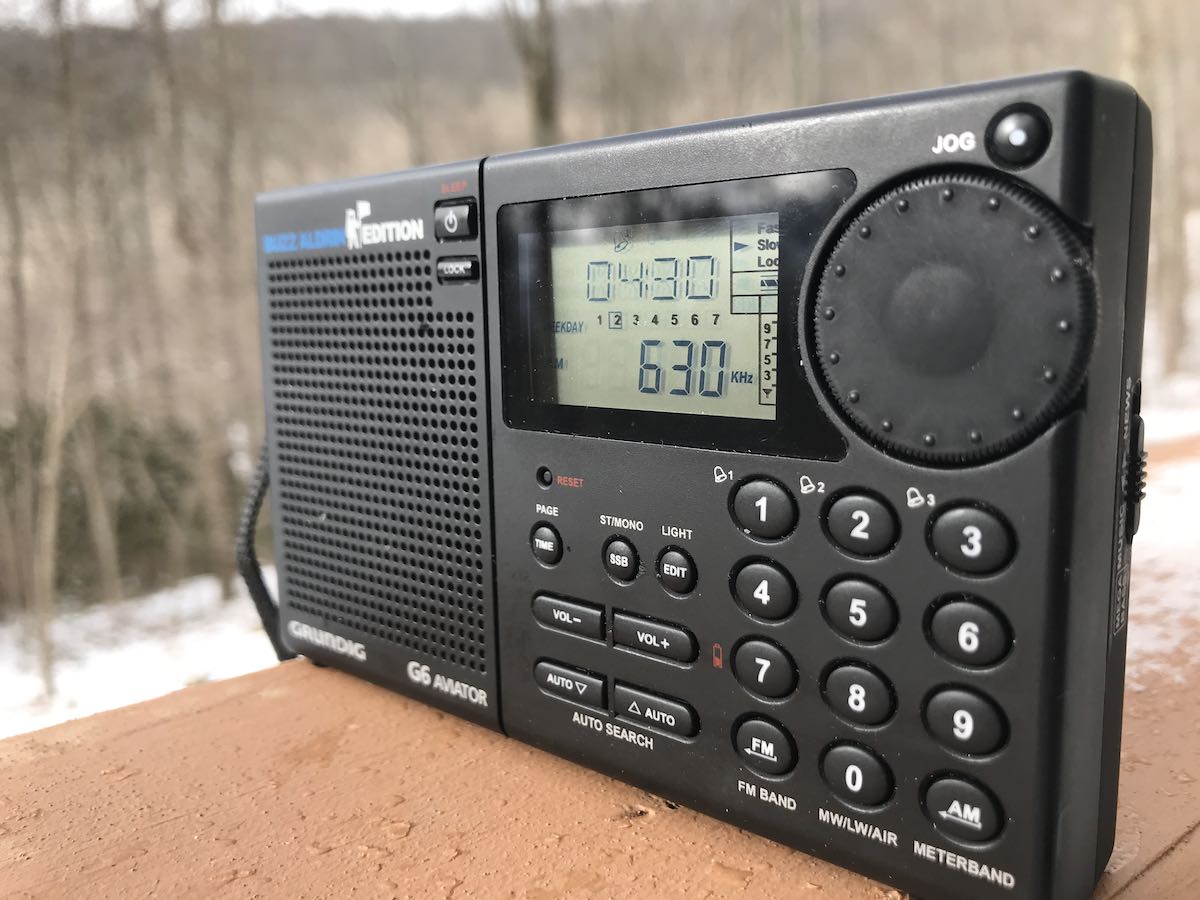 This has been a busy week, but Wednesday evening I took a few minutes to finally remove the sticky residue on my Grundig G6.
In case you're not familiar, back in the day (roughly 2009 to 2013) Eton/Grundig covered a number of their radios models with a rubberized coating that unfortunately breaks down over time and becomes tacky or sticky to the touch. The Grundig G6 was one of those radios.
If you've been an SWLing Post reader for long, you've also no doubt read our numerous posts about cleaning off this mess. There are a number of solutions, but it seems the most positive long-term results by employing a de-greasing product called Purple Power (click here to read archived posts). Indeed, it's the solution Eton Corporation recommends and the one I used to clean my Eton E1 XM.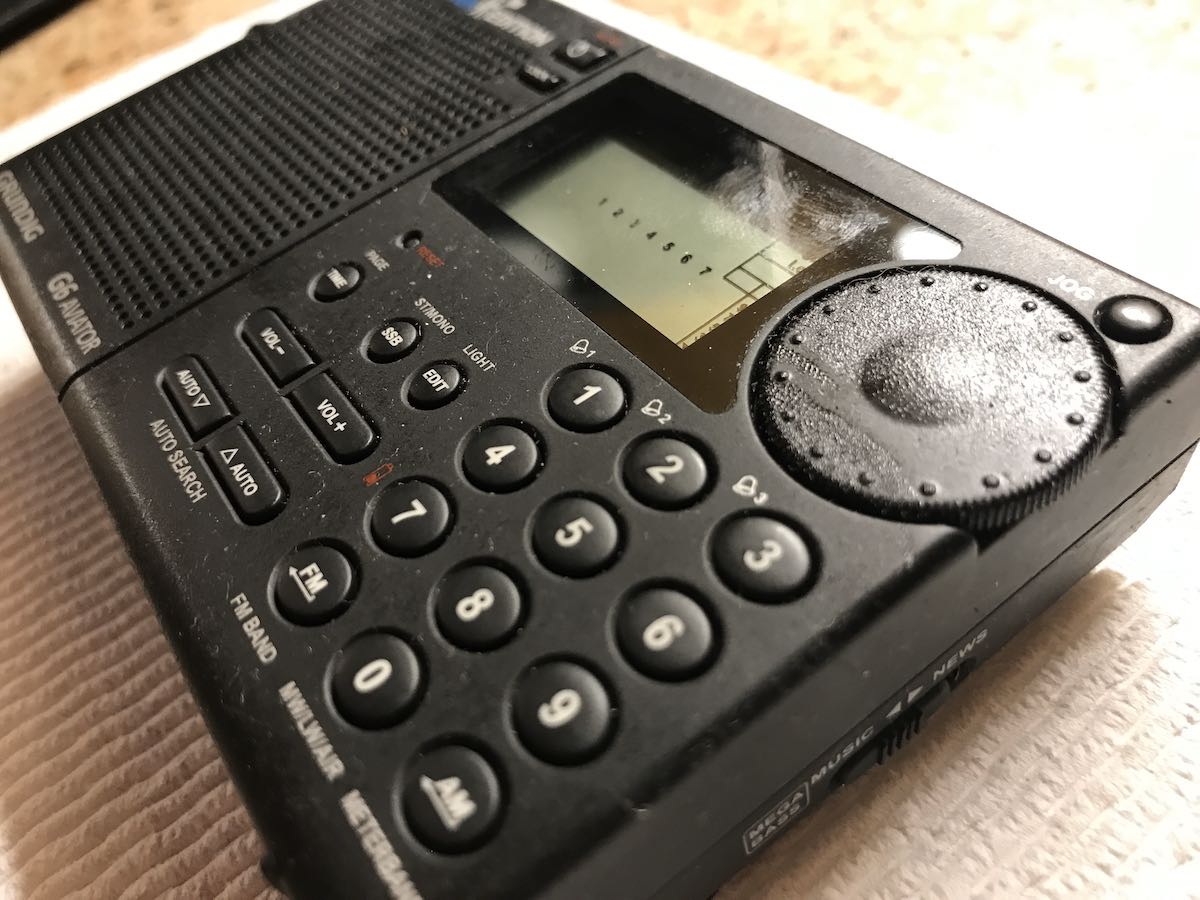 Pre-cleaning, the G6 was incredibly sticky. It's hard to see in the photos, but it was so sticky, it was challenging to remove it from its OEM pouch where it had been stored.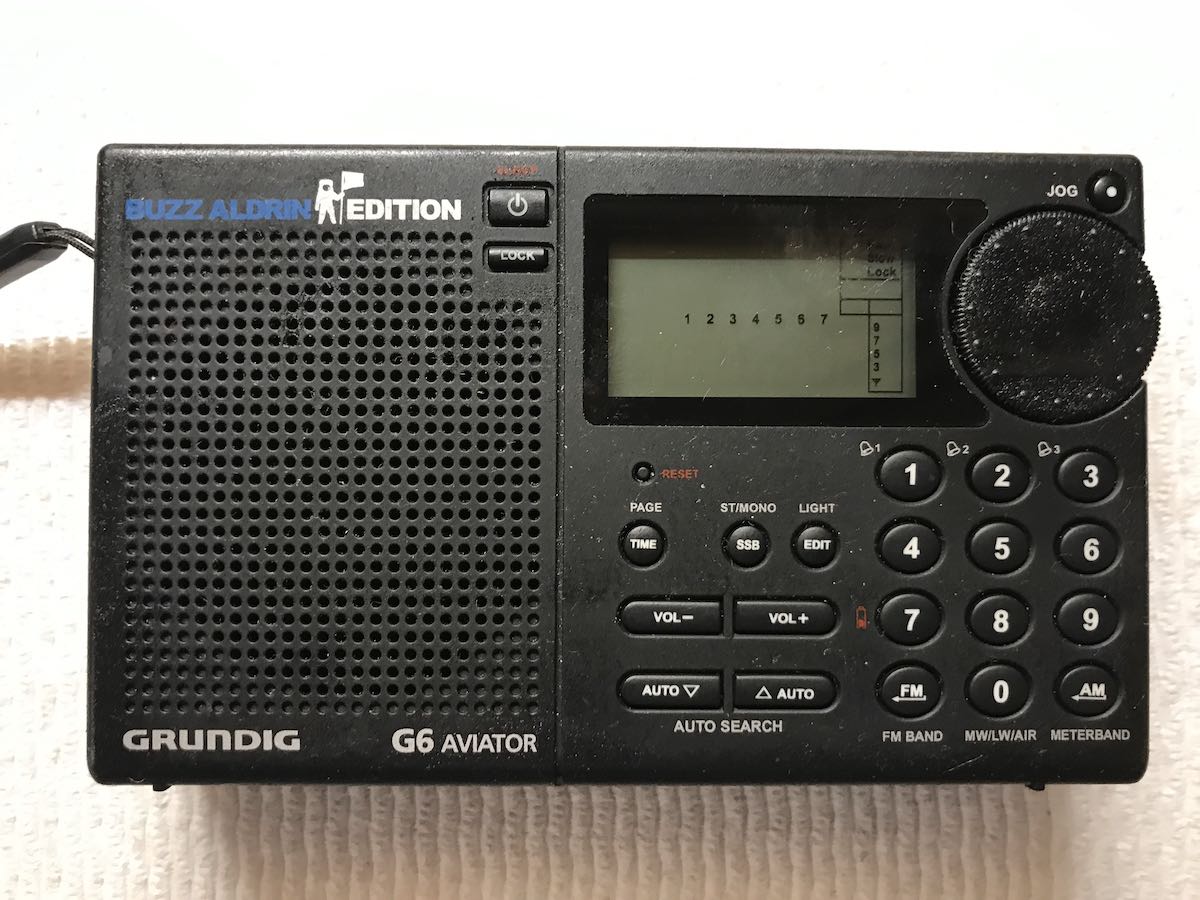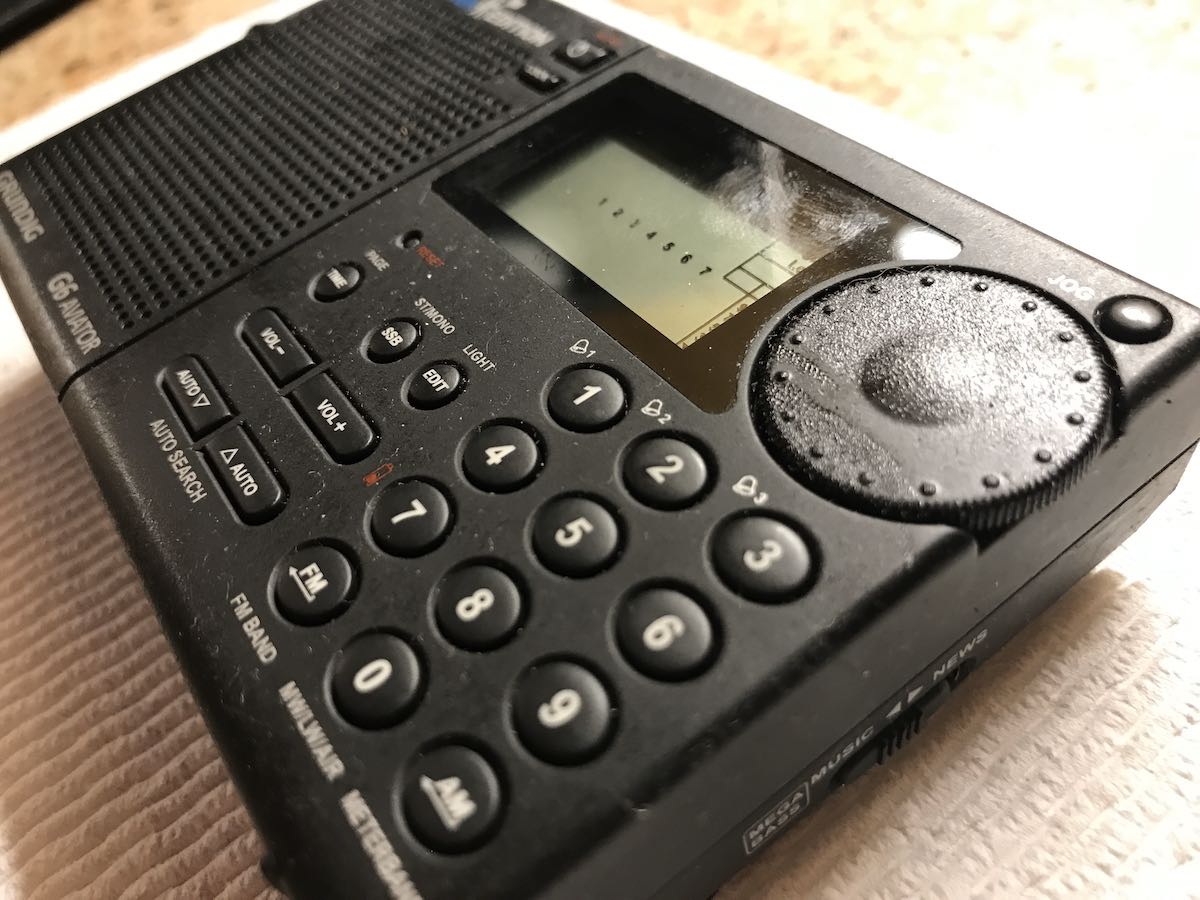 The Purple Power solution is effective, though. It requires only a few minutes to clean off the residue, then another few minutes to do a final polishing (I use a simple window cleaning solution).
The results are so impressive.
When I pulled the G6 from its pouch before cleaning, the back stand fell off. I believe it actually stuck to the inside of the pouch.
I'll likely follow in Troy's footsteps and eventually replace it with a 3D printed one. I'm not in a hurry at this point, though, as I've so many other things on my plate at present.
It's so great to enjoy the G6 once again. It is a gem of a compact portable. One thing that surprised me? I forgot how fluidly the tuning works with no muting between frequency changes and how quickly (immediately) it switches into SSB mode. In the day an age of DSP portables, we've forgotten that these legacy receivers are actually better at both of these tasks.
Next up is my Grundig G3 which is quite sticky. I need to pull it from its storage bin.
Have you rescued a sticky radio recently? Please comment!