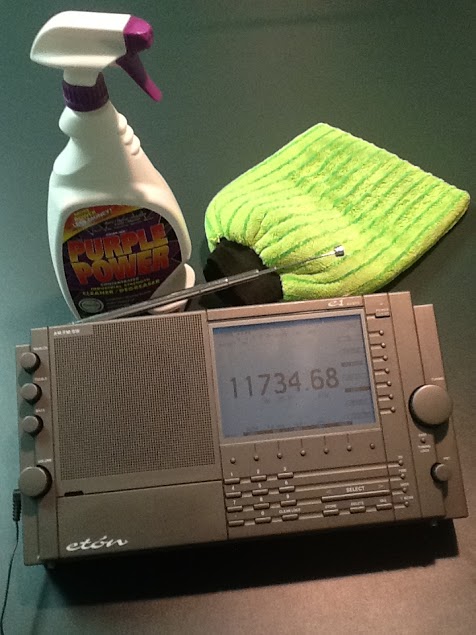 We're shared a number of posts here about how well the product "Purple Power" cleans the sticky residue off of portable radios than once had a rubberized coating (the coating breaks down over time and becomes incredibly tacky).
Many thanks to SWLing Post contributor, RonF, who writes from Australia with this important note:
Tip for non-USonians: what's sold as "Purple Power" (and "Simple Green", and several other frequently-recommended cleaners for this sort of thing) are not necessarily the same products around the world.

For example, in the US "Purple Power" is an ethylene glycol based cleaner/degreaser; here in Aus, if you ask for "Purple Power" you'll get a sodium hydroxide based degreaser.

One will clean the gunk off your radio; the other will clean the gunk *and most of the labelling* off…
Wow–that is an important distinction! Thank you for sharing, Ron!