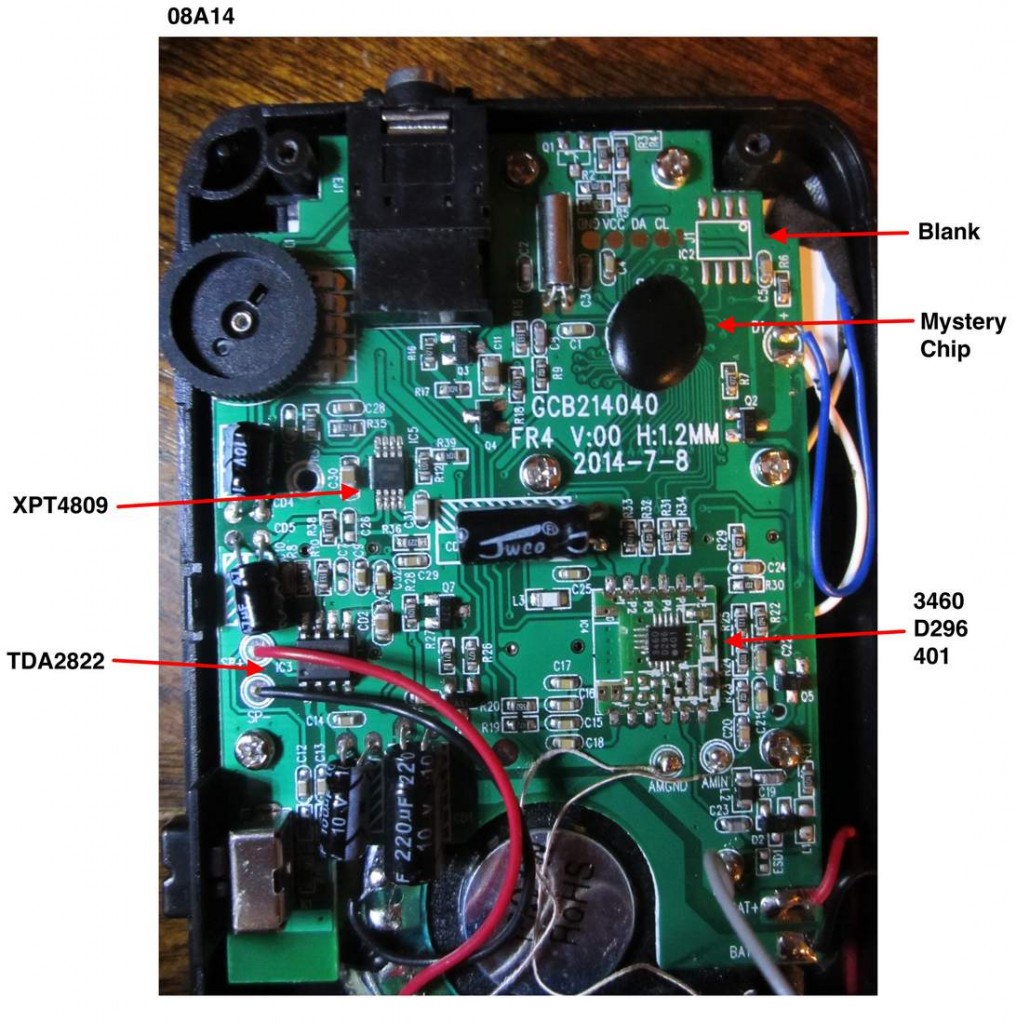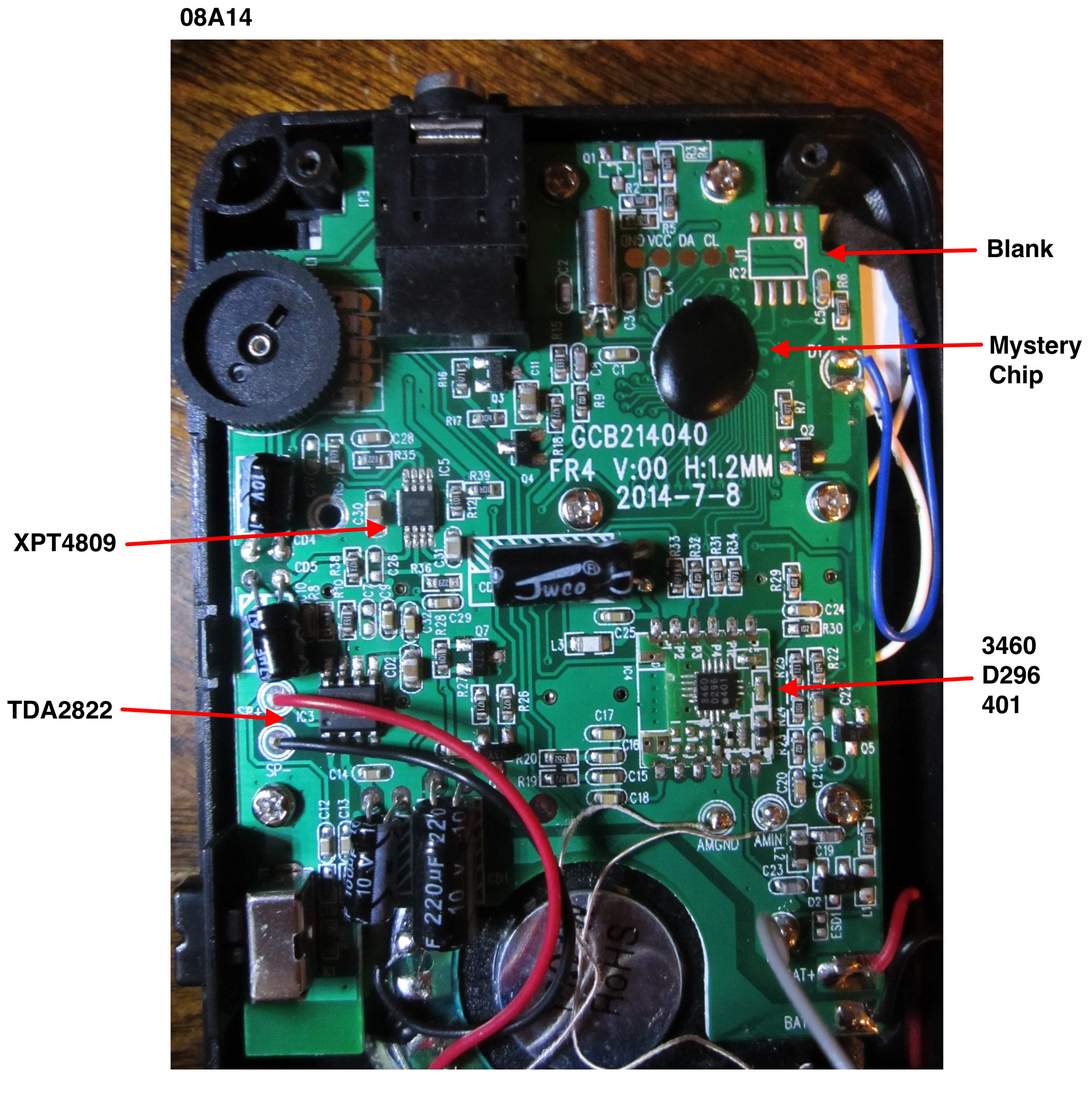 After submitting his mini review of the RS Model 2000669, SWLing Post reader, Mike, writes:
Attached [above] is an annotated photo of the RS radio's PC board.

As you'll see, there is a mystery "blob" chip, which probably handles the DSP functions.

The TDA2922 is an audio amplifier, but I couldn't find data sheets for the other ICs. Maybe some of your readers can help.

There is one pad prepared for an additional chip, so additional functions might be possible. By the way, I discovered that if you remove the batteries, the memories and clock have to be reset; which is unfortunate. Overall, for $30, I'm quite happy.
Mike, thanks so much for cracking open your brand new radio so that we can take a look inside. The "blob" chip does most likely handle DSP and I bet it's not a SiLabs chip since (I believe) they are typically labeled. Perhaps readers can chime in with additional information?
Update: I stand corrected. K.U. comments:
"The radio has an Si4734:
Line 1: 3460 = Si4734, firmvare rev. 6.0
Line 2: D296 = Revision D die, tracking code 296
Line 3: 401 = Last significant digit of the year, workweek
Reference: https://www.silabs.com/Support%20Documents/TechnicalDocs/Si4730-31-34-35-D60.pdf (See page 37)"