Many thanks to SWLing Post contributor, Frans Goddijn, who writes:
---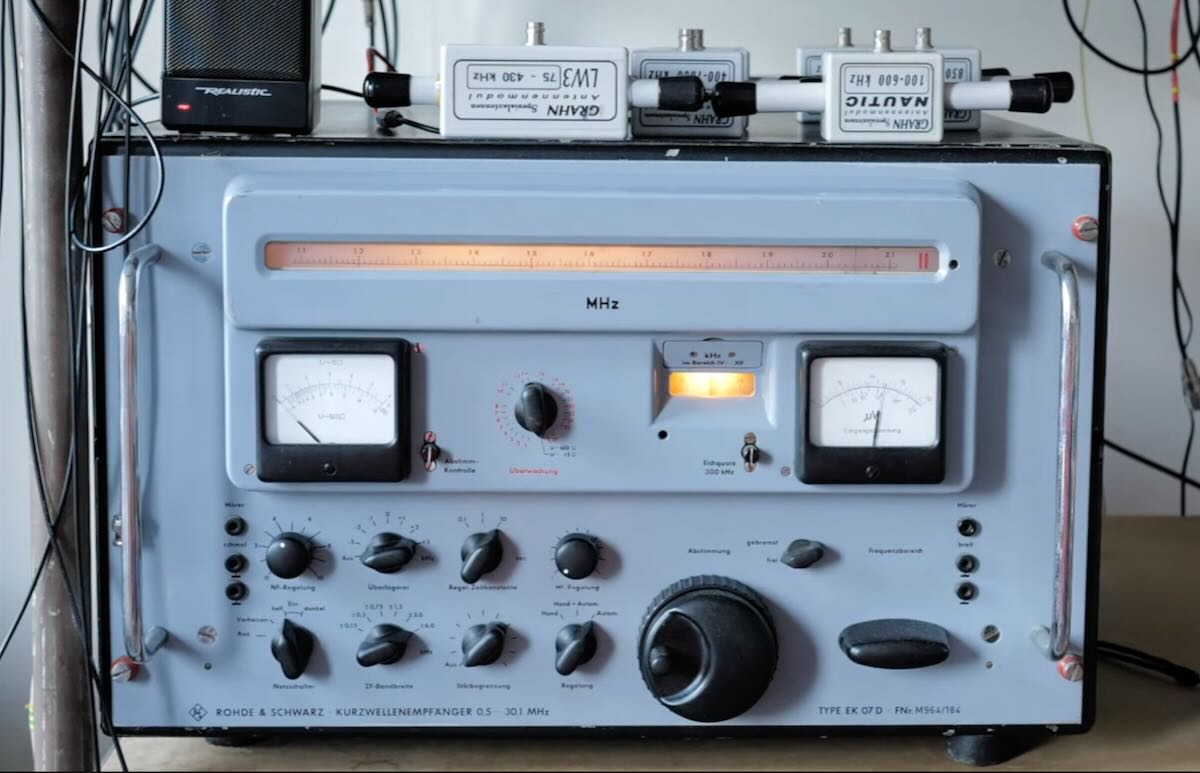 Here's a little follow up on what I did earlier with the little Hurricane transmitter.
Click here to view on YouTube.
Before I had an 'indirect' connection between antenna-OUT of the transmitter and the radio as I had two insulated wires , one from the transmitter, one from the radio, taped close to one another.
Now I first tried a direct coax cable from transmitter-OUT antenna to receiver-IN antenna. That worked well if I took care to not amplify the incoming signal too much.
Next I made a one-off three-way antenna switch into an all-three-way connector.
Then I sent sound/music (by Joe Frank) from the iPhone to the transmitter, to all three radios.
I first listened to each radio and in the end had all three playing the sound.
A pleasant way to listen to some of my favourites!
Best regards,
Frans
I love this, Frans! And what a great music selection to test the new setup! Thank you for sharing, OM.