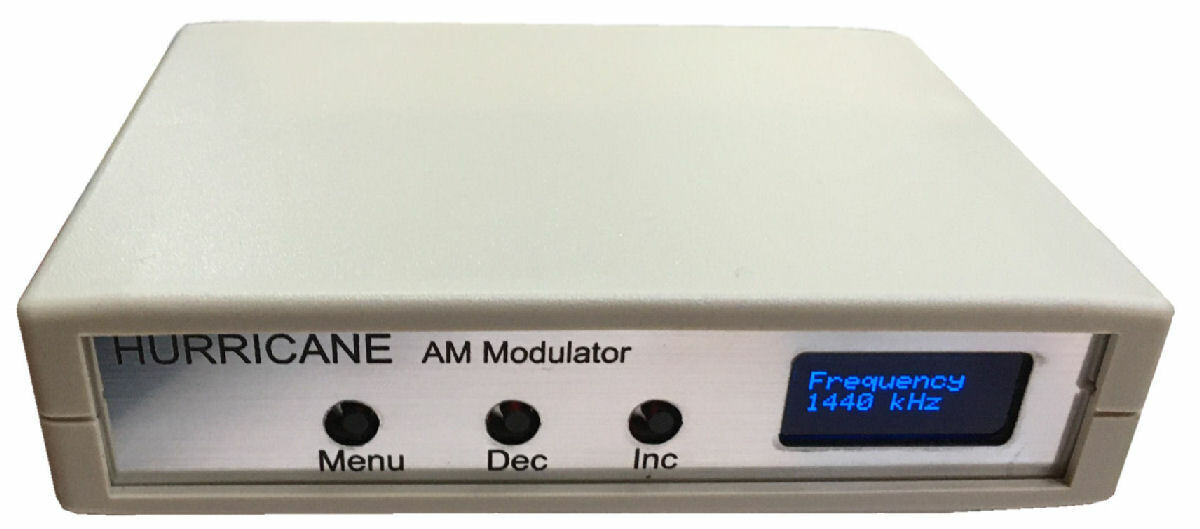 Many thanks to SWLing Post contributor, Frans Goddijn, who writes:
I bought the Hurricane AM Modulator.
Here in my living room the hum was considerable even though I had an EARTH connection. So what I did was use a coax cable made of two different ends of coax cable, just the isolated kernel of both taped close together so the signal is transmitted on one, received on the other without the wires touching. One end in the antenna OUT of the transmitter, the other end in antenna IN of the receiver.
Now I can wirelessly send music from my laptop or telephone to the Hurricane and 'receive' it on the radio of my preference.
The HUM obviously does not originate from the Hurricane.
Click here to view on YouTube.
Best regards!
Frans
Click here to check out the Hurricane AM transmitter on eBay.
Thank you for sharing this, Frans. The Hurricane sounds amazing via that gorgeous Hammarlund SP-600!