SWLing Post contributor, London Shortwave, just posted a photo of his portable SDR setup on Twitter and noted: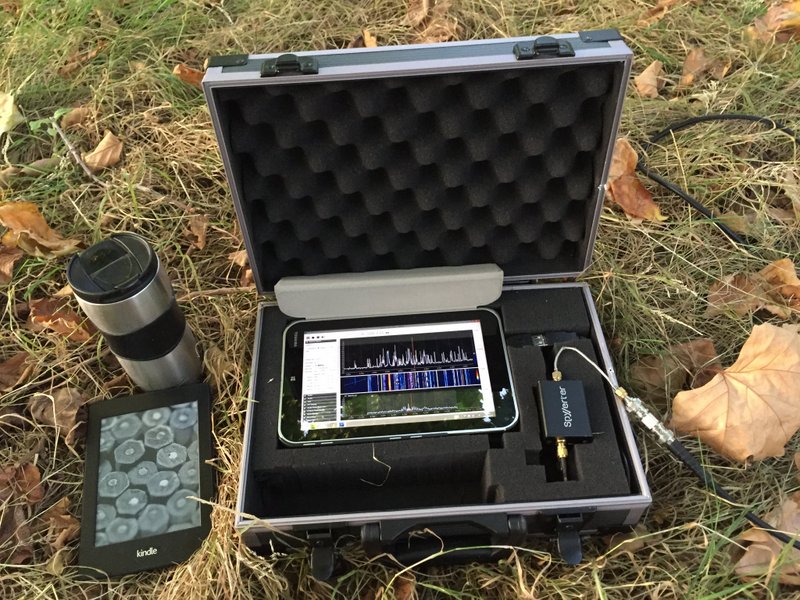 "Portable spectrum capture lab back in operation. Grabbing the grey line hour on the 49 mb. Listening to Radio Fana!"
Wow!  I love this go kit!
Looks like London Shortwave is running an AirSpy with Spyverter via SDR# on his Windows tablet.
Having played a lot of radio in the field, I think what's great about this setup is the fact it's all contained and properly laid-out inside the padded case. Simply open the case, deploy an antenna, and you're in business! With all components inside the case, there's much less chance a connector, battery, cable or SDR will be left in the field accidently. Quick deployment and quick pack-up time; that's what it's all about!
Great job, London Shortwave! I'm happy to see you're back in the park capturing spectrum and logging DX!