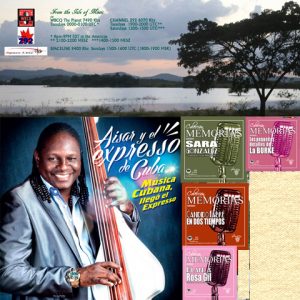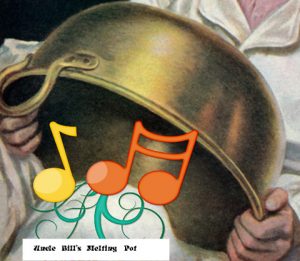 From the Isle of Music, June 4-10
This week we begin featuring the winners and some of the nominees of Cubadisco 2017, Cuba's most important music awards program.  We will have Timba from Aisar y el Expreso de Cuba, winner of the Música Popular Bailable – Nuevos Talentos category and will also sample some of EGREM's Colección Memorias releases, a series of reissues of great recordings from the past (the collection was nominated for a Cubadisco in the Compilación y Archivo category). We finish with a couple of songs by Sindo Garay, one of Cuba's most important trovadores.
Four opportunities to listen on shortwave:
1. For Eastern Europe but audible well beyond the target area in all directions with 100Kw, Sunday 1500-1600 UTC on SpaceLine, 9400 KHz, from Kostinbrod, Bulgaria (1800-1900 MSK)
2. For the Americas and parts of Europe, Tuesday 0000-0100 UTC on WBCQ, 7490 KHz from Monticello, ME, USA (Monday 8-9PM EDT in the US)
3 & 4. For Europe and sometimes beyond, Tuesday 1900-2000 UTC and Saturday 1200-1300 on Channel 292, 6070 KHz from Rohrbach, Germany.
Uncle Bill's Melting Pot, June 8
Episode 15 of Uncle Bill's Melting Pot, a musical variety program that features everything from everywhere EXCEPT music that you are probably familiar with, ,will air on WBCQ the Planet, 7490 KHz, Thursday, June 8 from 2300-2330 UTC (7:00pm-7:30pm EDT in the Americas). Brought to you by Tilford Productions, which also brings you From the Isle of Music.  Recently the signal has propagated well throughout North and Central America and is reaching as far south as Sao Paolo, Brasil and as far East as the West Coast of Europe.