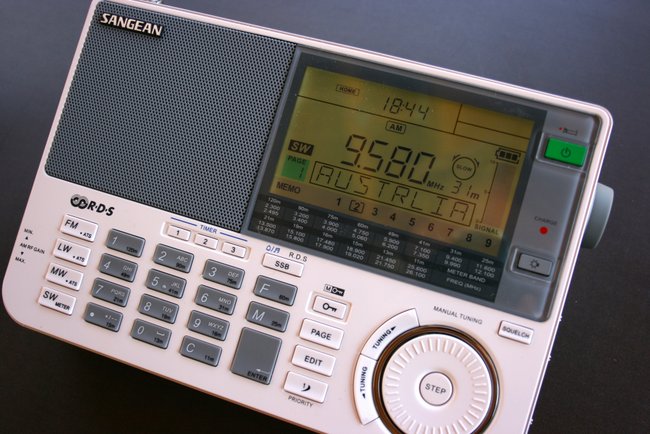 Many thanks to SWLing Post contributor, Gregg Freeby, who writes:
I recently purchased a Sangean ATS-909X and while I really like the radio, I wasn't too impressed with the envelope pouch/case it came with for protecting the radio. I really like the leather case of the Tecsun PL-880 but it appears to have one major flaw, it only holds the radio and no accessories. I like to have everything all in one neat kit. So, I set out to see what I could find that would fit my 909X.

It didn't take me long to find this little gem [on Amazon.com].

By removing the CD envelope inserts (they're just sewn in) there's just enough room for the radio, power transformer, earbuds and reel antenna. I've attached a couple photos to show the case and what fits inside. I added a little strip of soft green foam I had around the house to take up some of the extra space around the radio while also providing a little more protection.

While the case is only faux leather it is very sharp looking, black with white stitching, and is a big improvement over the supplied case, particularly since everything I need is in one complete package.

By the way, I read on the SWLing Post a tip from you regarding the need to use fresh batteries to boost the sensitivity of this radio and you could not be more correct. In fact, using the AC adapter is almost a must for pulling in weak signals. And as others have said, an external antenna really helps but for me I've found that running on AC power makes the biggest improvement in performance.
Many thanks for sharing your tip, Gregg! That's a stylish case! I imagine there are many readers out there who even have CD/DVD cases they no longer use for storage and could be put into service as a radio case.