Many thanks to SWLing Post contributor, Stan (WA1LOU), who writes:
Besides being a radio aficionado, I also dabble in philately and subscribe to a couple of stamp magazines.

The cover of the October 15 issue of Linn's Stamp News caught my eye displaying a QSL card from Swan Island (HR6SWA) (see attached). As it turns out, the magazine contains an extensive article about the history of Swan Island and its various  inhabitants (including the RF variety).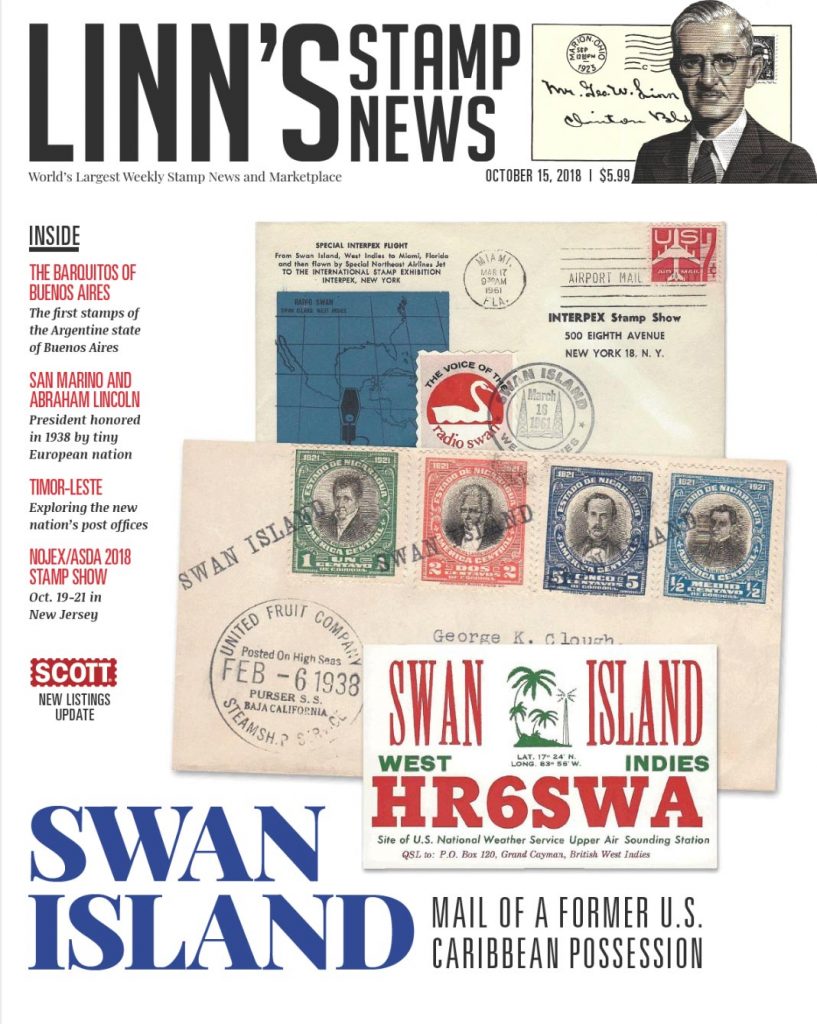 Being a philately magazine, the article concentrates on how mail was handled to and from the island, but its mention of the radio operations is interesting nonetheless. The article is well illustrated and includes a number of QSL cards from the various Swan radio operations.

I found the article interesting from both a radio and philately perspective.

And I'm sure glad I kept the envelope that delivered my Radio Americas QSL card!
I bet you are happy you kept that envelop, Stan!
Thank you for sharing this. While I've never been a stamp collector, I've always had a deep appreciation for stamps from around the world. I'm sure much of this has to do with being a radio listener and receiving QSL cards and listener material with all of those amazing stamps affixed.
We actually have a collection of articles about radio philately here on the SWLing Post.  Click here to read articles from our archive.