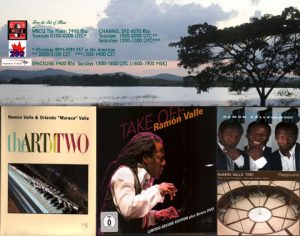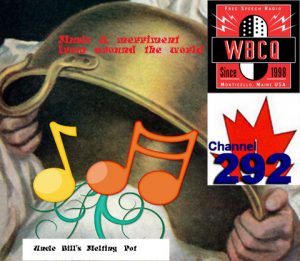 From the Isle of Music, January 20-26:
This week, we feature the music of Ramon Valle, winner of the Instrumental Music category in Cubadisco 2018 as well as a nominee in the Jazz Soloist and Jazz Ensemble categories. All this with three different albums, and we will taste a little of each.
The broadcasts take place:
1. For Eastern Europe but audible well beyond the target area in most of the Eastern Hemisphere (including parts of East Asia and Oceania) with 100Kw, Sunday 1500-1600 UTC on SpaceLine, 9400 KHz, from Kostinbrod, Bulgaria (1800-1900 MSK)
2. For the Americas and parts of Europe, Tuesday 0100-0200 UTC (New UTC) on WBCQ, 7490 KHz from Monticello, ME, USA (Monday 8-9PM EST in the US).
3 & 4. For Europe and sometimes beyond, Tuesday 1900-2000 UTC and Saturday 1200-1300 UTC (New CETs) on Channel 292, 6070 KHz from Rohrbach, Germany.
Uncle Bill's Melting Pot, January 20 and 22:
Episode 96 features vocalese (sometimes called Scat) from around the world, from Bebop to Roma to Cuban to Carnatic.
1.Sunday 2300-2330 UTC (6:00PM -6:30PM Eastern US) on WBCQ The Planet 7490 KHz from the US to the Americas and parts of Europe
2. Tuesday 2000-2030 UTC on Channel 292, 6070 KHz from Rohrbach, Germany for Europe. If current propagation conditions hold, the broadcast should reach Iceland AND Western Russia due to a long skip.
Also recommended:
Marion's Attic, a unique program produced and hosted by Marion Webster featuring early 20th Century records, Edison cylinders etc played on the original equipment, comes on immediately before UBMP on Sundays from 2200-2300 UTC on WBCQ 7490 Khz.