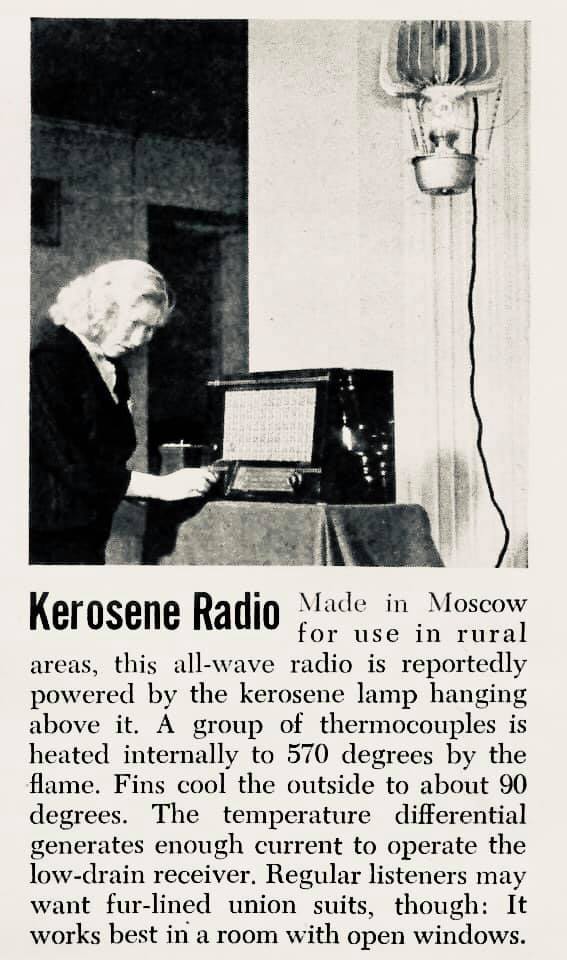 Many thanks to SWLing Post contributor, David Day, who recently shares the newspaper clipping above.
I was not aware of this Cold War era kerosene lamp generator, but it's an ingenious use of the thermoelectric effect for power generation. I found yet another another clipping online: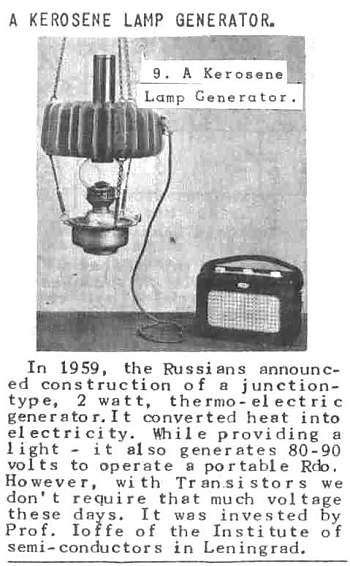 Devices that work off of thermoelectric effect have been around many decades.
I've often thought about purchasing a BioLite camp stove–the same one Anil Raj mentioned in our Radio Challenge II–as a companion to charge devices while camping off-grid.
BioLite now makes a more efficient (albeit pricier) stove that produces more power with less fuel.
At the end of the day, I find it so easy to use solar power to recharge larger LiFePo batteries, I've never invested in the BioLite.
With one large LiFePo battery, I'm able to power multiple devices including an inverter if necessary.
I'm very curious how many models of kerosene lamp generators were made back in the day and how useful they were for powering other low-drain devices.
Please comment if you've ever used a kerosene generator. We have readers from across the globe, so I imagine someone may have at least seen one of these in person and potentially used it to power a radio!
Oh, and obviously I need to think up another SWLing Post Radio Challenge–it's been ages since our last!