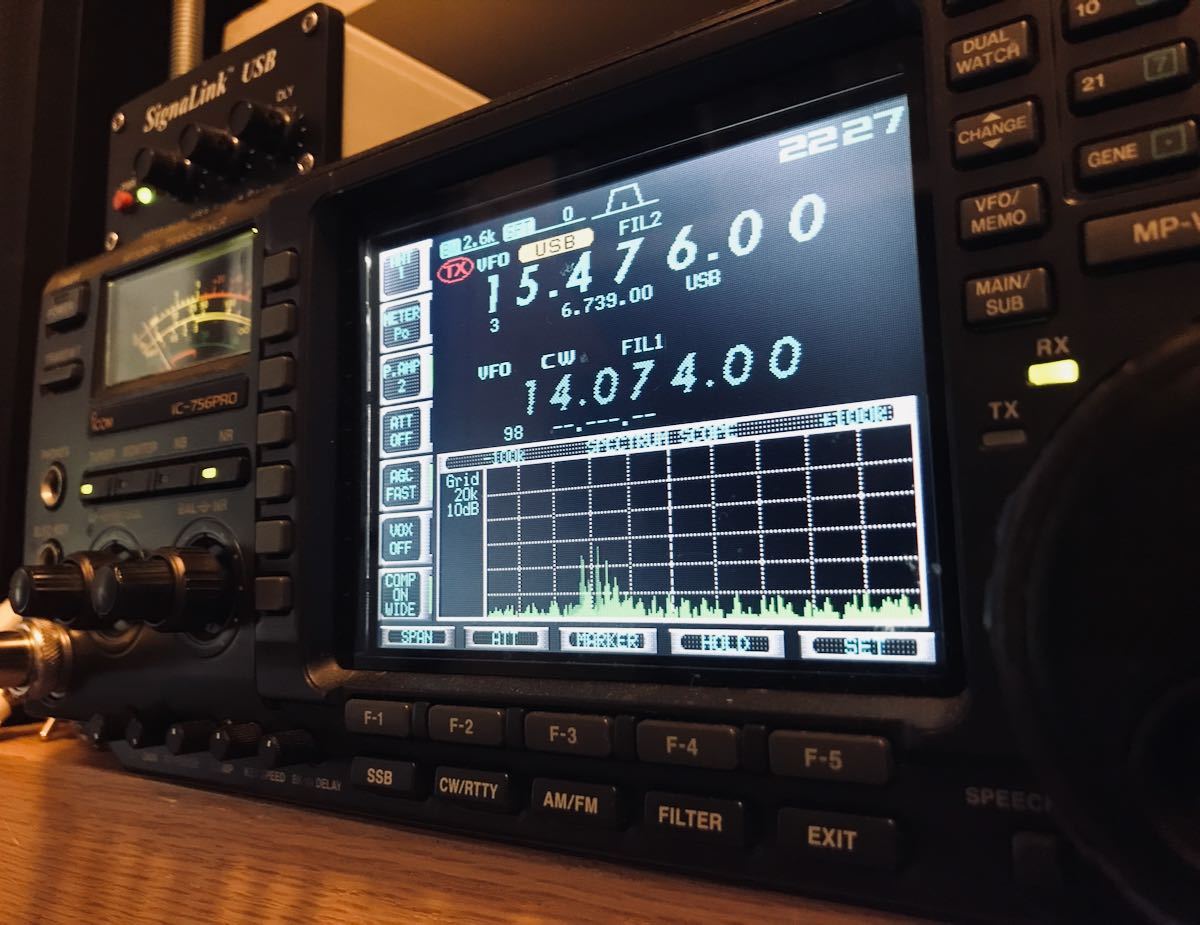 Many thanks to SWLing Post contributor, Christoph Ratzer (OE2CRM), who is well aware that I'm a fan of LRA36, so sent me a tip Saturday (September 26, 2020)  at 19:40 UTC that LRA36 was being received in Europe. 
I had been working a few POTA stations that afternoon, so simply tuned the IC-756 to 15476 kHz USB–the '656 Pro was connected to my large horizontal delta loop antenna. I was rewarded with excellent weak-signal reception from the Argentine Antarctic research station. The signal was surprisingly clear even though the signal was still near noise level.
Here's a short video (hoping YouTube won't remove it since there's music involved–!):
Since the LRA36 signal was in upper sideband mode, the IC-756 Pro was exceptionally well suited to the task! The more I use this transceiver, the more I love it. 
Thanks again for the tip, Christoph!