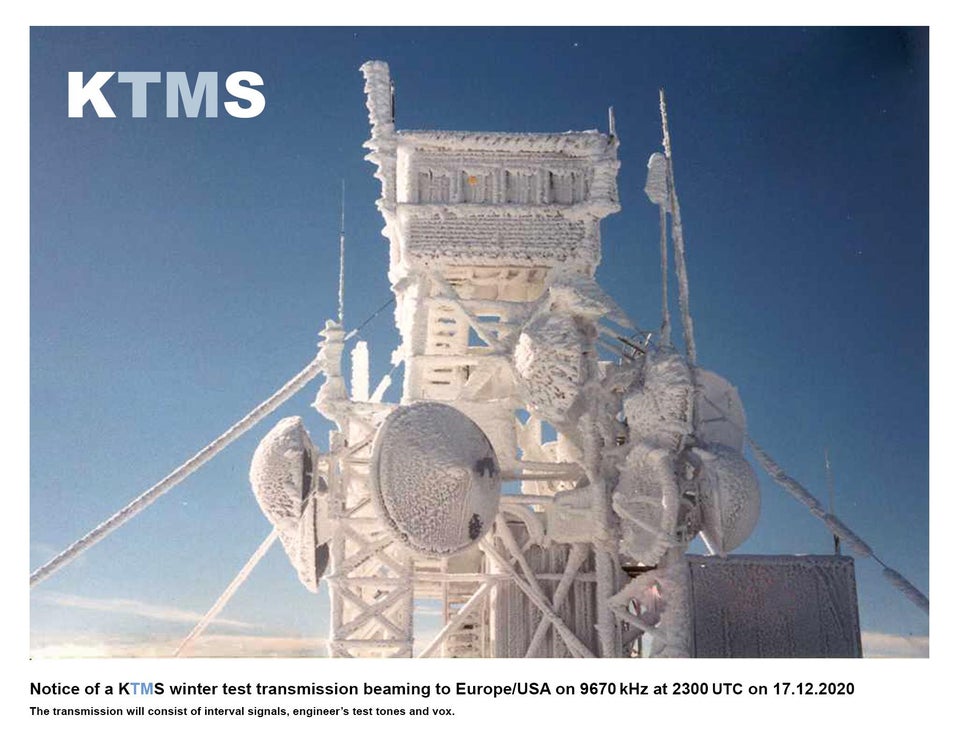 Many thanks to SWLing Post contributor, Bill Hemphill (WD9EQD), who shares the following announcement he originally discovered via reddit user fastradioburst23:
Notice of a KTMS winter test transmission beaming to Europe/USA on 9670 kHz at 2300 UTC on 17.12.2020. This transmission will consist of interval jingles, engineer test signals, rare re-media mixes of cult radio favorites, strange tones, and vox. Thank you for your continued attention as the KTMS crew continue working to bring the SWL community unique transmissions.
Thanks for the tip, Bill!