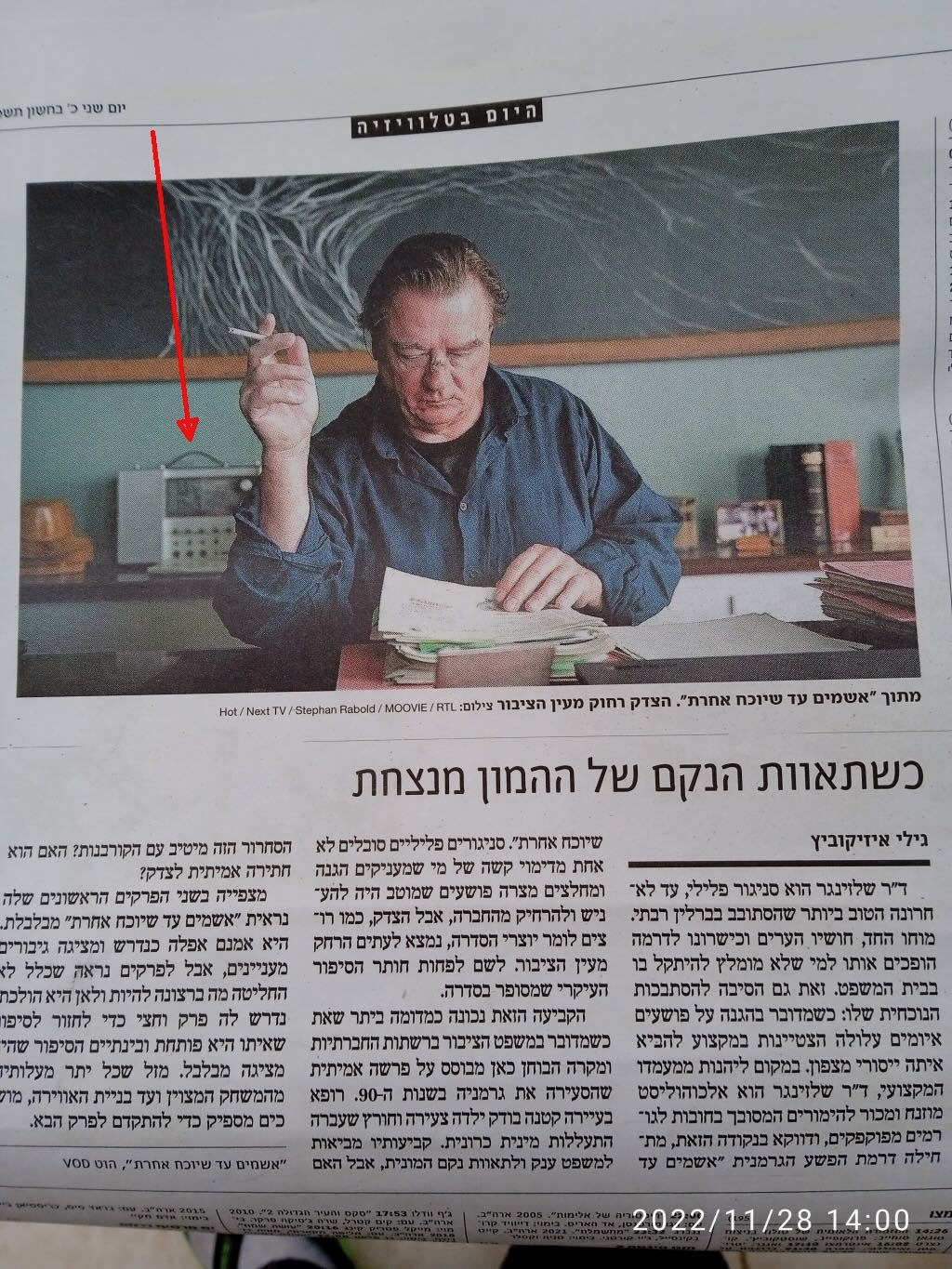 Many thanks to SWLing Post contributor, Adi, who writes:
Hi Thomas,
I saw this TV critic report in a local newspaper.
It took me few long minutes until I found this series title in English, The Allegation: https://www.imdb.com/title/tt13116888/
I'm a cord cuter since 2010 so I can't watch it. Maybe other SWLs can view it on their TV content service and comment in what episode this Braun T 1000 is shown or used?
Regards From Israel
Adi