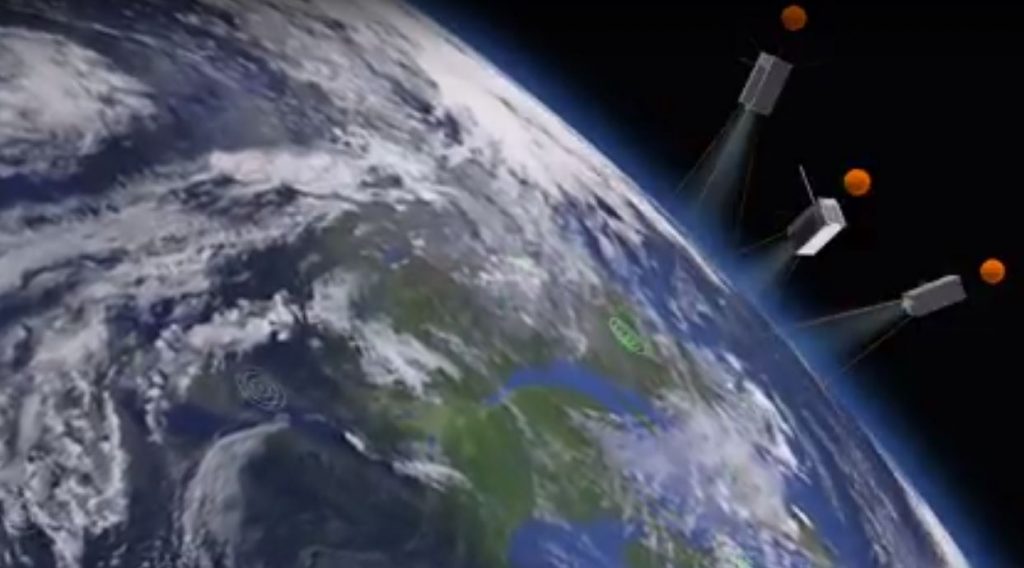 Many thanks to SWLing Post contributor, Balázs Kovács, who shares the following:
Hi Thomas,

Just found: the launch of the SpaceX's Falcon 9 rocket was delayed today, part of the load is a new radio-wave emission seeker satellite system the Pathfinder from HawkEye 360:
https://www.businessinsider.com/spacex-to-launch-70-satellites-radio-tracking-2018-11

Some parts from the article:

"An unprecedented rocket mission for SpaceX, called SSO-A, will launch 71 small satellites at once on Monday. Three of the satellites belong to HawkEye 360, a startup that aims to "see" radio-wave emissions all over Earth. HawkEye 360's software will identify each unique radio signal and use it to track "dark ships" that may be trying to hide illegal activities."

[..] The antennas of Pathfinder can detect a wide range of radio signals above about 1 watt in power. [..] This means the cluster can triangulate normally hard-to-pinpoint signals from satellite phones, push-to-talk radios, and marine radar. [..] In the future, they aim to launch five more three-satellite clusters, which will create a constellation that can map Earth's radio signals once every 30 to 40 minutes. [..] Another planned use of Pathfinder is more down-to-earth: The technology could detect improper use of the radio-frequency spectrum, including interference between cell-phone towers."
Thank you for the tip, Balázs!
I also discovered the following short video which introduces and describes the system:
Click here to view on YouTube.
Sounds like an amazing system although it certainly does feel a little "big brother"–!