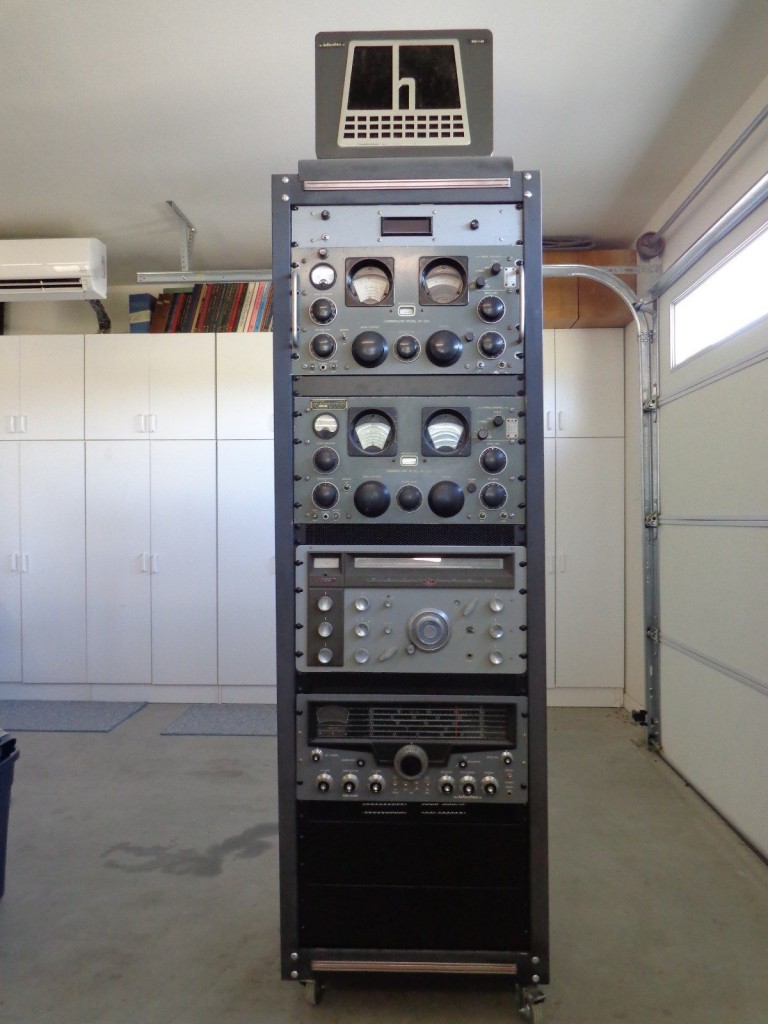 Many thanks to SWLing Post contributor, Dan Robinson, who shared a link to this rack of classic cold war era receivers. The starting bid is $943.75 and there is no shipping cost as it's local pickup only (no surprise there).
Here's the description from eBay:
LOCAL PICK UP ONLY Paso Robles Ca. 93446. Good condition, rack of Communications and Amateur Radio receivers. Includes Hallicrafters R-46B loudspeaker, two each Hammarlund SP-600 JX-26 receivers with one frequency readout as shown above the top receiver, a National NC-300 receiver with calibrator accessory, and a Hallcrafters SX-101A receiver with calibrator accessory. The rack cabinet is included. All have normal wear for vintage electronics, worn with faded, chipped and rust spots. The SP-600 receivers (both) dial slips and may need repair. All units may need further repair, alignment, or refurbishing. Local pick up only, I can help loading into your vehicle. 70hi 22wide 20deep weights about 600 pounds
I think this would be a great deal if all of the equipment was in working order. I suspect this seller hasn't tested anything and is, most likely, not a radio enthusiast. I bet the reason the SP-600 dials are spinning freely is because the tuning lock is engaged on each unit–possibly a good sign that the previous owner took care of the equipment.  All of it looks good (cosmetically) for its age.
If I were interested, I'd go by and check this out in person prior to bidding.