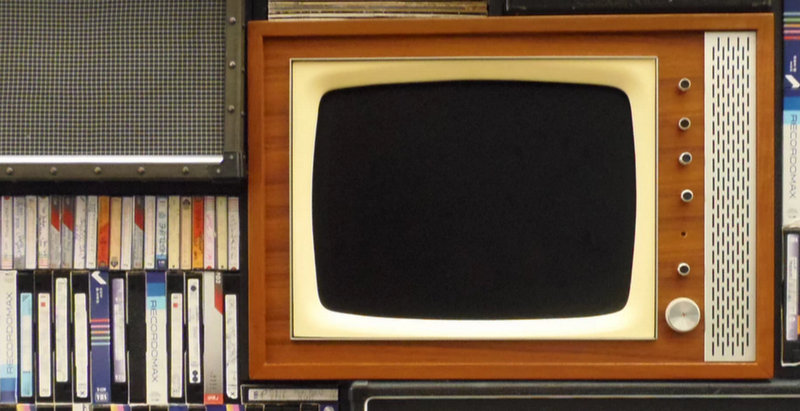 I find this article intriguing on many levels; what's more, I find that it's not really an exaggeration. My comments follow…
(Source: The Wall Street Journal)
Cord-cutters accustomed to watching shows online are often shocked that $20 'rabbit ears' pluck signals from the air; is this legal?

Dan Sisco has discovered a technology that allows him to access half a dozen major TV channels, completely free.

"I was just kind of surprised that this is technology that exists," says Mr. Sisco, 28 years old. "It's been awesome. It doesn't log out and it doesn't skip."

Let's hear a round of applause for TV antennas, often called "rabbit ears," a technology invented roughly seven decades ago, long before there was even a cord to be cut, which had been consigned to the technology trash can along with cassette tapes and VCRs.

The antenna is mounting a quiet comeback, propelled by a generation that never knew life before cable television, and who primarily watch Netflix , Hulu and HBO via the internet. Antenna sales in the U.S. are projected to rise 7% in 2017 to nearly 8 million units, according to the Consumer Technology Association, a trade group.[…]

Carlos Villalobos, 21, who was selling tube-shaped digital antennas at a swap meet in San Diego recently, says customers often ask if his $20 to $25 products are legal. "They don't trust me when I say that these are actually free local channels," he says.[…]

Almost a third of Americans (29%) are unaware local TV is available free, according to a June survey by the National Association of Broadcasters, an industry trade group.[…]
Read the full article in The Wall Street Journal.
Obviously, this WSJ article draws our attention to the fact that those who were raised in the Internet age (and in that of cable and satellite TV) who were never exposed to over-the-air (OTA) television,  never even realized it existed. For those of us who grew up with silver rabbit ears sprouting out of the TV set, it seem incredible that this technology should be unknown to many. I love how the WSJ frames OTA TV as a "hack." I suppose to some millennials, it is just that. And a fully-legal one, at that. Who knew?
The move from analog to digital TV broadcasts seems to have confused a lot of people, too. Indeed, one of my family members approached me a few years ago complaining about the rising costs of satellite TV. Though she was raised in the era of OTA TV, she had no clue that a simple, inexpensive set of rabbit ears would deliver no less than eight TV stations with multiple sub-channels, most of which originate from a large city sixty miles away.  And of course, she was delighted to re-discover this was possible.
One of my younger friends was gobsmacked to find that a $20 set of rabbit ears delivered higher-definition TV than the signal from his $200+/month satellite subscription. He has a very large flat-screen TV and loves live sports. Some of his favorite games are available on the major networks (ABC, NBC, CBS) all of which are easy catches with a set of rabbit ears where he lives. My $20 suggestion changed his world…and saved him (big) bucks.
And of course, Post readers, many of whom are radio geeks, are all about grabbing signals out of the air!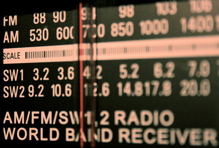 Perhaps shortwave radio is an a more extreme example of of forgotten (yet fun) technology, since it's well-removed from popular culture now. After all, you can walk into any big-box retailer to pick up an antenna for your TV, but in such environments, shortwave radios are truly an endangered species.
I receive a phenomenal amount of inquiries from people of all ages who have only recently discovered shortwave radio. Many are self-described hackers, as well as preppers, pirate radio enthusiasts, travelers, off-grid buffs, and listeners who've recently discovered the strange and inexplicable world of numbers stations.
Shortwave radio has become an "underground" pursuit for many of these people––and somehow remains a well-kept secret, despite my role as a public and highly-vocal evangelist for the medium.
Still, in a world where we must assume any "connected" device monitors our viewing/listening habits, our movements, and not to mention, our personal preferences, I would say, yes––there is definitely "underground" appeal to all things over-the-air. It's less complicated, inexpensive, accessible, provides anonymity, and often of higher quality…admirable attributes, in my world. Not to mention (unless you are a radio pirate, of course), it's perfectly legal.
So, young media hounds, allow me to introduce you to a "secret" hack you might like, too––  shortwave.  Have a listen…but take care:  you, too, may find yourself drawn in to the mysterious and alluring world of the free and nearly forgotten airwaves.  Enjoy…!