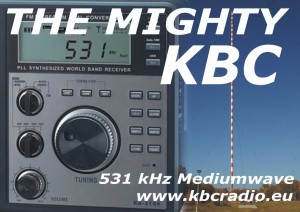 (Source: KBC)
The Mighty KBC will start testing in DRM mode.
More news coming soon!
That's all they say on their website, but the news is most welcome. KBC only recently started broadcasting on shortwave, to make the jump into DRM so soon shows no lack of enthusiasm for the medium.
KBC currently broadcasts on shortwave (analog) on 6095 kHz from 9:00-16:00 UTC Saturdays and Sundays.