Hat tip to Dennis Walter for sending me a link to this beautiful circa 1944 "Chart of Electromagnetic Radiations" by W.M Welch Scientific Company. According to Flickr user llnl photos, it was found, "tucked away in the back of an unused office years ago, but now hangs framed in a high-traffic hallway populated by Lawrence Livermore engineers."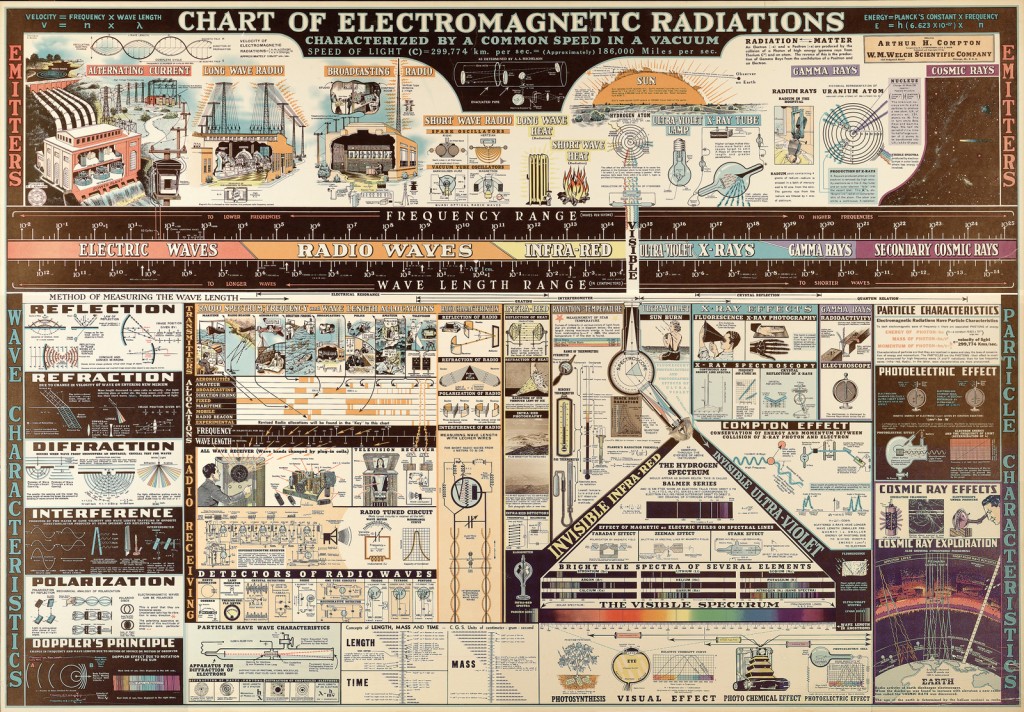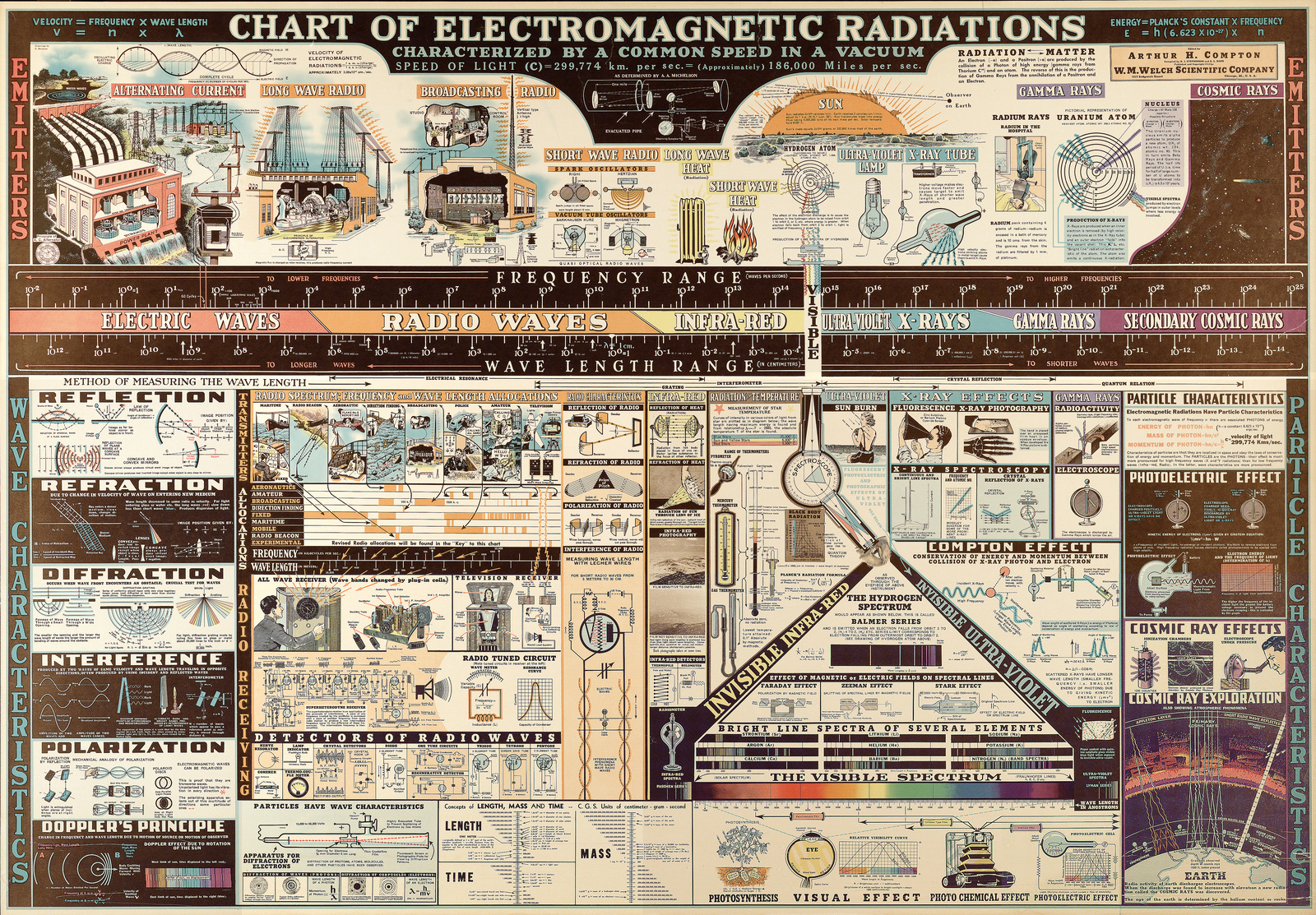 Being a big fan of vintage maps and technical illustrations, I would love to dedicate a wall of my radio room to this chart.
Click on the photo above to enlarge this image to 1600 × 1113.
You can download the original, high resolution image by visiting llnl photos' Flickr page.