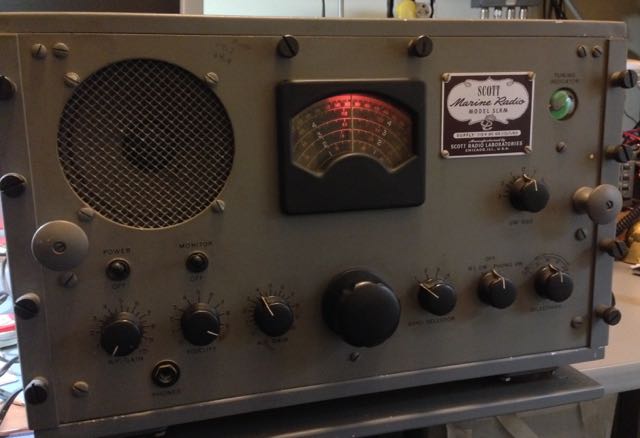 I recently added a Scott Marine Radio Model SLR-M to my small collection of vintage receivers (see above).  [The SLR-M is the radio behind the Name that dial! challenge.]  I'll post more about the SLR-M in the near future–it's a fascinating WWII era radio with a deep history.
In the meantime, I'm looking for a good, reliable, and affordable isolation transformer for the SLR-M. By design, SLR-M chassis is a part of the overall circuit, thus can be "hot" and never grounded. Several other radios of the era were designed this way and rarely cause electric shock, but since I have small children in the house, I like to play it safe.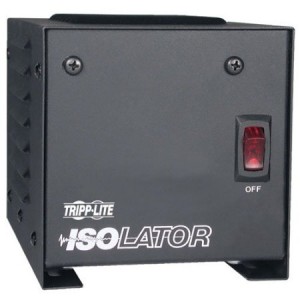 At the moment, I'm leaning toward a Tripp Lite IS250 Isolation Transformer. It seems to be a favorite amongst vintage radio collectors, but at $110, it's certainly an investment I want to make wisely.
If you have advice about isolation transformers, or about the Tripp Lite specifically, please comment below. If you other suggestions, please include links.
Thanks in advance!