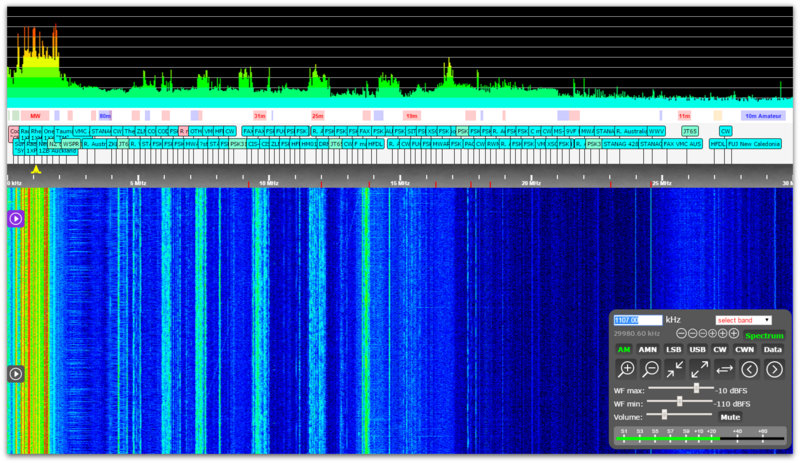 Many thanks to SWLing Post contributor, Andrea Borgnino, who shares a link to a new web SDR in New Zealand: The KiwiSDR installation.
Andrea posted the following on Twitter:
The new KiwiSDR is fantastic !! Best web-receiver ever !!! https://t.co/YiIEUE3CIe @SWLingDotCom @LondonShortwave pic.twitter.com/d3i9UVynt7

— Andrea Borgnino (@aborgnino) February 9, 2016
I agree with Andrea: this WebSDR has an amazing display and user interface. It even includes both a spectrum and full-color waterfall.
I've enjoyed tuning around the mediumwave band in New Zealand this morning. My Internet connection is terribly slow (and unreliable) but I was still able to view the full display while streaming audio with only a few hiccups.  With a moderately robust Internet connection, I believe you'll be pleased with the KiwiSDR.
Click here to visit the KiwiSDR online.
Many thanks, Andrea, for the tip!