Many thanks to SWLing Post contributor, Dan Robinson, who writes:
These days as shortwave continues on the decline, we're seeing some great rarities, receivers that have never been seen before on the used market. One of  these is [top of page], a Harris RF-505A.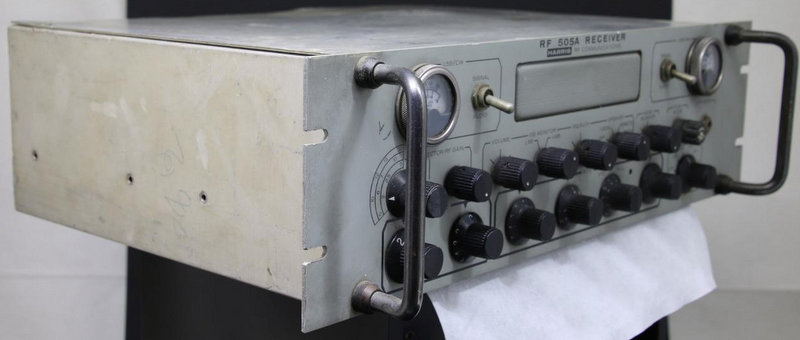 Click here to view the RF 505-A on eBay.
Another rarity, is a Microtel PR-700B receiver, information about which
can be found on Page 355 of the Osterman master guide to receivers.
Click here to view the Microtel PR-700B on eBay.
Last but not least, and this has never been seen before — a Drake DSR-2, apparently unused in its original packaging, which sold in flash for about $1300:
Click here to view the Drake DSR-2 on eBay.
Thanks, Dan! I'm a little surprised you haven't at least jumped on that Harris receiver! I would be very tempted if I had the shelf depth for a rack-mounted commercial receiver.