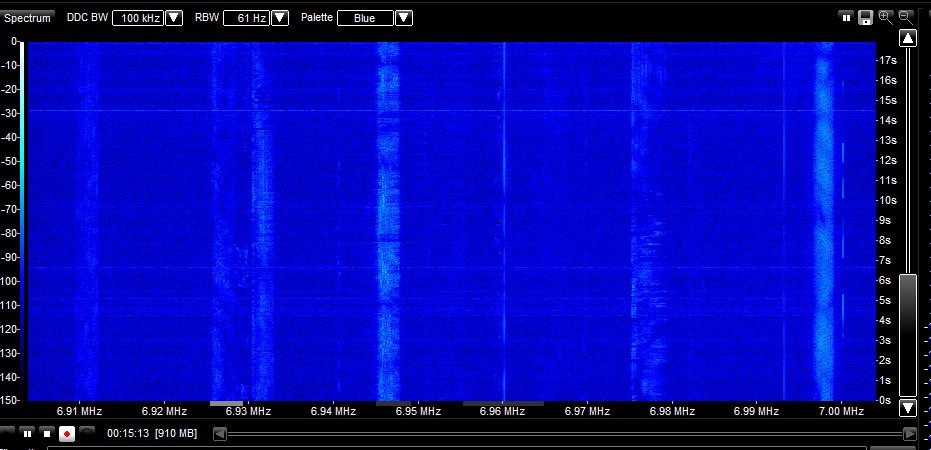 I had hoped this Halloween weekend would bring out a lot of shortwave pirates and it surely did! At one point Monday evening, I noted no less than five pirate radio stations broadcasting simultaneously between 6910 – 7000 kHz. You can see the four SSB and one AM signal in the spectrum display above.
Chris Smolinski, once again, has posted a Summary of Halloween 2016 Shortwave Pirate Radio Activity in North America where he lists all of the pirates logged on the HF Underground for the full weekend. Check out the post on RadioHobbyist.org.
I was busy with family activities much of the weekend, but fortunately captured a lot of pirate spectrum to review and listen to later!