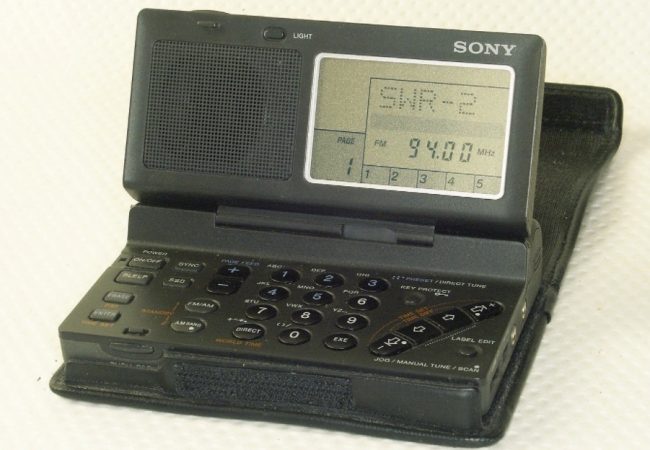 Many thanks to SWLing Post contributor, Rick Lewis (WPE5BST), who writes:
Have been watching this radio on eBay. […] Looks like a post 97′ model SW100S and thus the ribbon cable shouldn't be an issue.
It appears the seller may only be willing to ship this within Europe. You would need to ask about international shipping prior to bidding.
I love my Sony SW100–it's one of my go-to travel portables! I'm still most grateful to my buddy, Vlado, who fixed the ribbon cable in my unit. Click here to read more.
As Rick mentions, this Sony SW100S shouldn't have a ribbon cable problem like the original SW100 series.