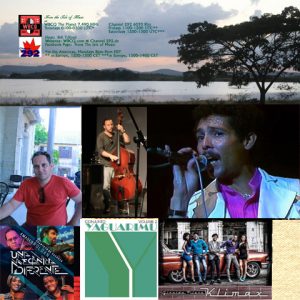 From the Isle of Music, Week of February 6-11, 2017
This week, more of Una Mecanica Diferente; a tribute to the recently-departed Mayito "el Flaco" Valdés, special guest bassist Aryam Varona and some wonderful Cuban Jazz, and some recent Música Popular Bailable.  Beautiful concert music, killer Jazz, and lively Cuban dance music. What more can you ask?
Three options for listening on shortwave:
WBCQ, 7490 KHz, Tuesdays 0100-0200 UTC (8pm-9pm EST Mondays in the Americas)
Channel 292, 6070 KHz, Fridays 1100-1200 UTC (1200-1300 CET) and Saturdays 1200-1300 UTC (1300-1400 CET)
See our Facebook page for more information.