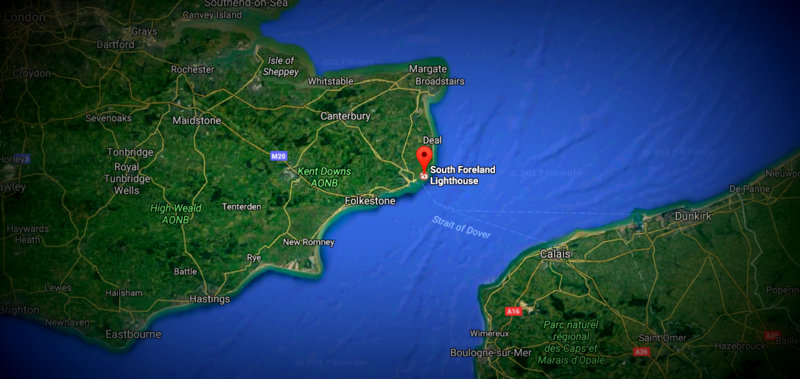 (Source: The Telegraph via Mike Barraclough on Facebook)
On 17 March 1899, the East Goodwin Sands Lightship, operating under a licence from the General Post Office, BT's predecessor, sent a signal on behalf of the merchant vessel Elbe, which had run aground on the treacherous Goodwin Sands off the coast of Kent.

The message was received by the radio operator on duty at the South Foreland Lighthouse, who was able to summon the aid of the Ramsgate lifeboat.

Goodwin Sands featured again a few weeks later when, on 30 April 1899, the East Goodwin Sands Lightship sent a distress message on her own account when she was rammed by the SS R F Matthews.

Rather than the now-famous signals of "SOS" or "Mayday", the recognised call sign for ships in distress at the time was "CQD". Devised in 1904 by the British Marconi Society, it was popularly mistaken to mean "Come Quick – Danger" or, more bleakly, "Come Quickly – Drowning!". However, its actual official meaning came from the land telegraph signal CQ – "sécu" from the French word sécurité – followed by D for Distress.

The "SOS" Morse code signal – three-dots/three-dashes/three-dots – was established as an International Distress Signal, agreed at the Berlin Radio Conference on 3 October 1906 – though the signal wasn't formally introduced until 1 July 1908.