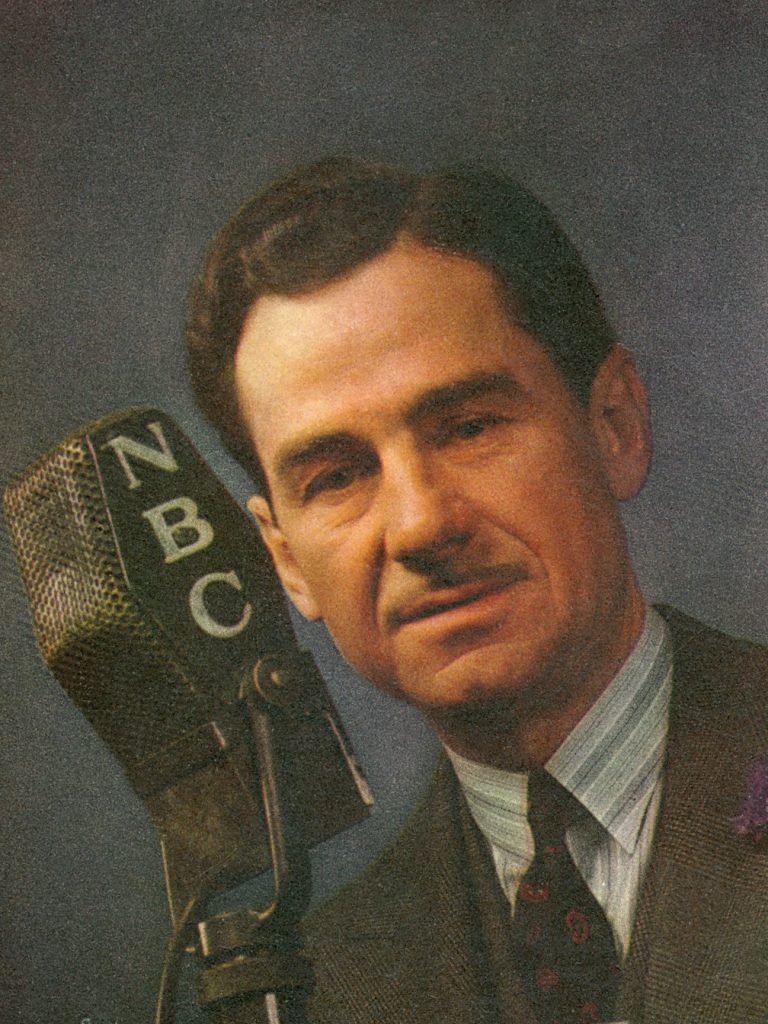 Many thanks to SWLing Post contributor, Bill Patalon, who shares the following story from The Smithsonian:
The Forgotten Man Who Transformed Journalism in America

Lowell Thomas was the first host of a TV broadcast news program, and adopted a number of other new technologies to make his mark in the 20th century

By the time Lowell Thomas turned 25, he'd already worked as a journalist, earned multiple degrees, and found a place on the faculty at Princeton University. But seizing a rare opportunity during World War I changed him from youthful overachiever to media heavyweight. During that conflict he met T.E. Lawrence, soon-to-be famous as "Lawrence of Arabia"—and Thomas played a large part in giving Lawrence that fame. The encounter launched Thomas into the media stratosphere with a groundbreaking multimedia presentation that captivated millions.

But while Lawrence's work ended abruptly with his untimely death, Thomas went on to live a long, remarkable life. He traveled Europe, the Middle East, India, Afghanistan, New Guinea and Tibet, even meeting the Dalai Lama. He made fans out of Queen Elizabeth and Winston Churchill and led a prolific career in the news, making reports by print, radio, and TV—and reshaping them all into more formal, serious mediums.

Yet for a man with such a hyperbolic life, his legacy has been largely forgotten. Mitchell Stephens, a professor of journalism at New York University, set out to remedy that lapse in public memory with his new biography, The Voice of America: Lowell Thomas and the Invention of 20th-Century Journalism. Smithsonian.com talked with Stephens about his book, and why Thomas still matters today. […]
Click here to continue reading the full article at The Smithsonian online.
Many thanks for sharing this, Bill! What a fascinating fellow.