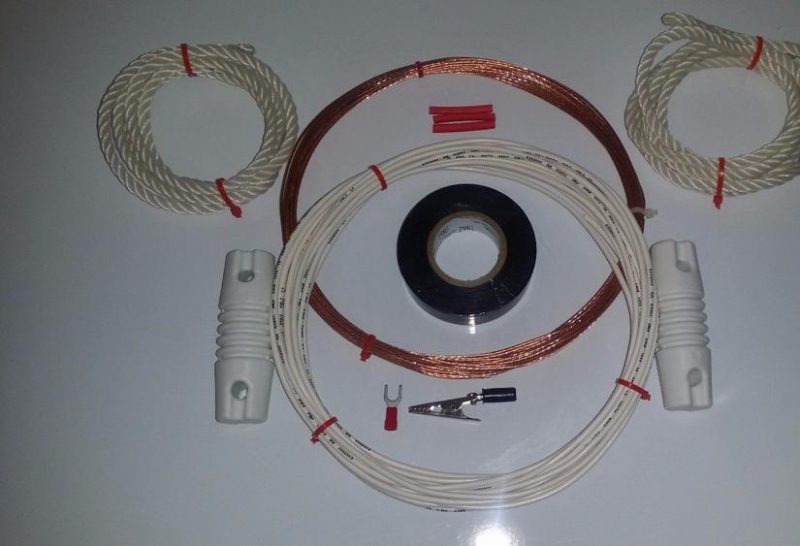 Mike (N1YKH) writes:
Hi Thomas, Just wanted to promote an antenna I sell for a fellow HAM, It sells via http://www.dipolesusa.com/shortwave.html

WDX2RADIO Timeless Classic. 50′ foot longwire antenna kit w/ 25′ foot lead in, quick clip (to click onto a telescoping antenna), wire connector ends to radio, twine, shrink tube for sealing connections, tape, and insulators. Includes instructions. This is very similar to the Shortwave Antennas that were sold at every radio store (incl Radio Shack). Now hard to find. Works with any Shortwave Radio, desktop or portable, new or vintage. I supply all of the clips and lugs necessary.

Perfect for Shortwave, LW, AM DX and General Communications Reception, .05khz to 54 Mhz.. Simple, classic design and installation. Excellent Performer, Big Bang for the Buck and a Super Value. Nothing beats a Longwire Antenna for Shortwave Reception.

Ready to connect to antenna screw on back of set, or to clip onto telescoping antennas on most portables. Everything you need to Mount Outdoors, or in Attic. Easy to follow instructions included.

73 Mike N1YKH
This is certainly a classic wire antenna design–indeed the first wire antennas I ever used for SWLing. And, yes, I purchased it at RadioShack way back when!