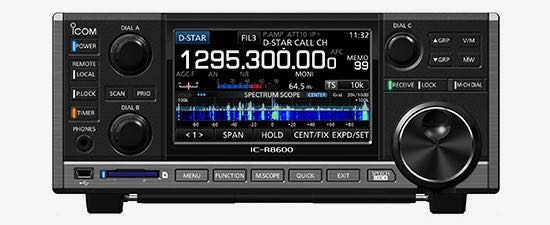 Many thanks to SWLing Post contributor, Dave Zantow (N9EWO) who writes:
Just FYI. My Icom IC-R8600 "Wide Band" Receiver Review is now available. Mind you this is subject to more updates than usual at least for awhile. For any questions, yes please send them along.

http://webpages.charter.net/n9ewo2/icr8600.html

"The excellent ICOM IC-R8600 "Wide Band" SDR communications receiver. Direct Sampling SDR below 30 Mhz. Hybrid Superhet / SDR above 30 Mhz. It is NOT just a IC-7300 "receiver" section with VHF / UHF Coverage added on (however overall HF receiver performance is similar). In our view the best receiver Icom has produced to date ("Wide Band" or not). One MUST remember this is NOT a "scanner" type receiver, so no Trunking etc. Audio quality while very good, we detected some minor harshness and or spurious gremlins that we could not put a handle on in the AM / FM and WFM modes (with all 3 test speakers, Firmware 1.10, see text) ?? This was not an issue at all with the IC-7300 Transceiver cousin, but it has much less dynamic (flat) audio in comparison."
Many thanks, Dave! Post readers, please bookmark Dave's IC-R8600 page for all updates.