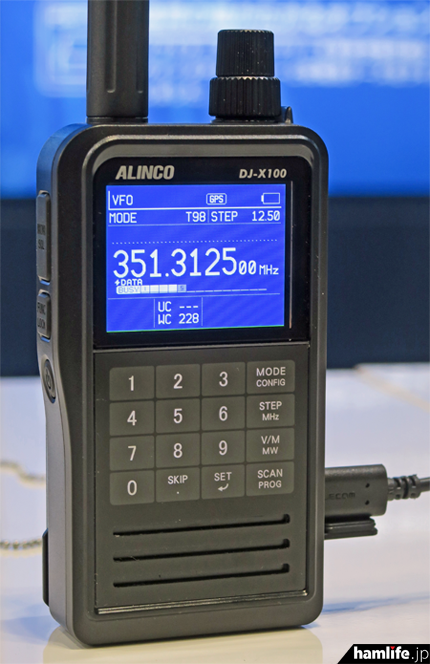 It appears that Alinco will soon introduce a new wideband handheld receiver covering 30 to 470MHz. I first learned about this during Ham Fair 2022 in Tokyo via HamLife.jp's Twitter account.  That Twitter account lead me to the HamLife.jp website where I translated the details into English via Google Translate:
On August 20, 2022, Alinco Co., Ltd. released the DJ-X100 handheld wideband receiver that supports WFM/FM/AM in analog mode and C4FM/D-STAR/DCR/NXDN/DMR in digital mode. , Announced at the company's booth (B-17) at Ham Fair 2022. The reception frequency range is 30 to 470MHz (some frequencies are excluded), the external dimensions are 58W x 110H x 32.5mm, and the weight including the antenna and battery pack is about 260g. The price is undecided and it is scheduled to be released in early spring 2023.
This isn't an HF receiver, but it will be interesting to those who enjoy monitoring many of the digital voice modes in those frequencies. It's one of the few receivers I've seen that can decode both DMR and D-Star among others modes.