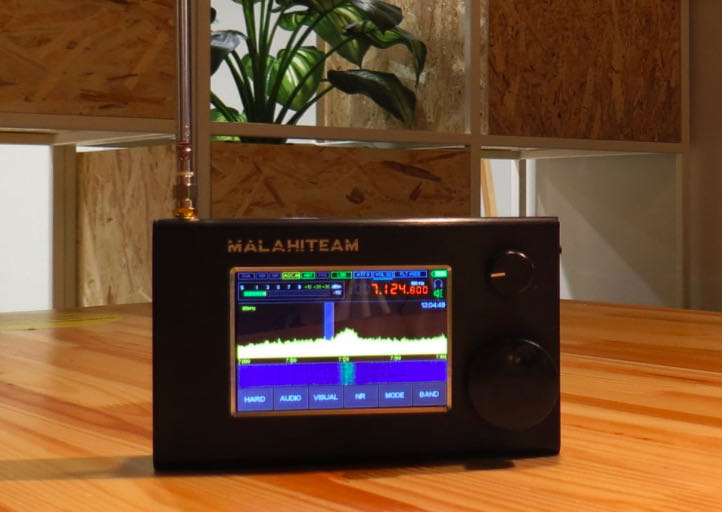 Many thanks to SWLing Post contributor, Dan Robinson, for the following guest post:
---
Additional Thoughts on the Malahit DSP-2 
Potential for Noise Reduction Using Non-Whip Antennas
Latest Firmware Changes
by Dan Robinson
After my last update on the Russia-made Malahit DSP-2, I thought it important to add something about the receiver, as it could well influence those who may be on the fence about purchasing one.
In a series of communications, Georgiy at Malahit team has stressed steps taken to attempt to deal with internal interference seen across the bands.  And he has asserted
that noise spikes lessen if the receiver is connected to a non-whip antenna.
Most of my tests have used whip antennas of various lengths, in various locations indoors and outdoors, because it's my view that portability is a major attraction of these small SDR receivers.