Many thanks to SWLing Post contributor, Dan Robinson, for the following guest post and review:
---
Two Chinese Clones:   A Look at Noise Levels
Arriving recently here in the radio shack, were a Chinese clone under the name of "Fire Brothers" and another under the name HFDY.  I thought it would be constructive to note the key differences between these two clones, both of which are running Malahit 1.10c firmware, and post some video of a brief comparison.
A note in advance of any comments – I am primarily a HF listener so these comparisons do not cover frequencies above 30 MHz.  For those whose focus is on higher frequencies I recommend looking through the many comments on the Malahit Facebook group and Telegram by those who use these receivers in those ranges.
HFDY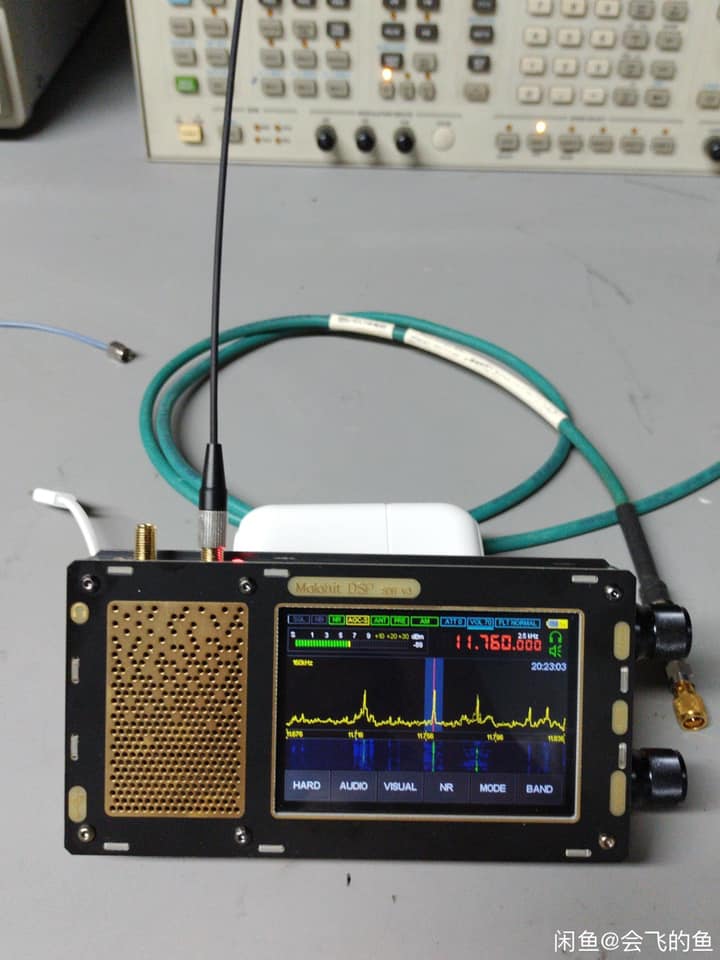 Constructed of metal-like material (a correction from my previous articles that this is fiberglass of the kind used in printed circuit boards – thanks to Georgiy of Malahiteam for pointing this out)
Front speaker grille is gold color and appears to be metal but may be fiberglass as well – audio is quite good
Two top-mounted antenna jacks, one 50 ohm, the other Hi-Z (makes switching between HF and FM/VHF reception easier) with in-use LED indicators
Two high quality right side mounted black metal encoder knobs with large power button (clear printed Frequency/STDBY/Volume printed on panel)
Cabinet held together with TORX screws
1.10c firmware
Receiver is elongated left to right to accommodate left side front-firing speaker, but is thinner overall and could be easily placed in a pocket though not recommended to prevent damage
Like every one of these SDRs, suffers from body sensitivity to touch which reduces signal levels unless some sort of additional ground is attached to cabinet
Internal flat-type Lithium battery of 3300 mAh though apparently capable of fitting up to 8000 mAh