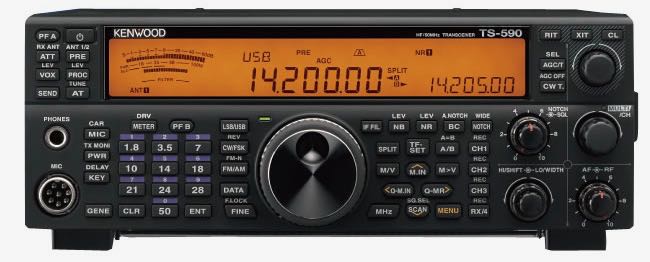 Many thanks to SWLing Post contributor, John Minor, who writes:
I am going to set up a rig to start DXing, and getting my technical license. My plan is to buy a Kenwood TS-590 SG transceiver and a discone antenna.

My home's previous owner had satellite TV, and my question to you is, can I use the existing cabling for my antenna?

There is a connector in my living room, and the cable runs to the connector/splitter box for the dish. Could I run a cable from the end of the existing cable at the splitter box, to the antenna?

I've attached some pictures to show you what the existing cables look like.
Picture 6 has a circle drawn on it to show where I'd like to mount the antenna.

I remember back when I was 9 or 10, laying under the covers at night slowing turning my AM transistor radio dial and seeing what I could pick up. It was a thrill to hear stations from Chicago, Cincinnati or Little Rock. I look forward to the same thrill listening to voices from across the country and around the world……

Thank you for your time, and for the wonderful website.
Thank you, John, for your question and for the kind compliment!
I'm publishing this question here, though, in hopes the SWLing Post community can help you.  I have very little experience matching antenna impedance this way especially when transmitting will be involved–there will be a mis-match, I'm pretty sure. With that said, I know many mag loop receive-only antennas actually use RG6. It would certainly be great to use an existing penetration for this application.
Post readers: If you can help John, please do comment. Quite frankly, this isn't the first time I've been asked this question, so I'll follow comments as well.
John, I'm sure you'll soon have your radio on the air receiving the world just like when you were nine–or even better!  Great choice in that Kenny TS-590SG–it has a brilliant general coverage receiver for broadcast listening!