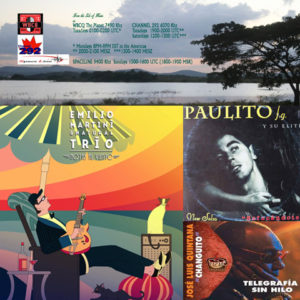 From the Isle of Music, December 3-9, 2017
This week our special guest is Emilio Martini, guitarist, composer and leader of the Natural Trio. We will feature songs from this year's Cubadisco-winning album Notas al viento. Also, some classic Timba and Cuban Fusion.
Four opportunities to listen on shortwave:
1. For Eastern Europe but audible well beyond the target area in most of the Eastern Hemisphere (including parts of East Asia and Oceania) with 100Kw, Sunday 1500-1600 UTC on SpaceLine, 9400 KHz, from Kostinbrod, Bulgaria (1800-1900 MSK)
2. For the Americas and parts of Europe, Tuesday 0100-0200 UTC on WBCQ, 7490 KHz from Monticello, ME, USA (Monday 8-9PM EST in the US) NOTE THAT UTC CHANGES BUT EASTERN US TIME IS STILL THE SAME.
3 & 4. For Europe and sometimes beyond, Tuesday 1900-2000 UTC and Saturday 1200-1300 UTC on Channel 292, 6070 KHz from Rohrbach, Germany.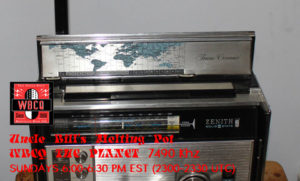 Chickens Around the World…..
Episode 39 of Uncle Bill's Melting Pot features songs and dances about chickens (some funky, some strange) from around the world.
Sunday, Dec 3,  2300-2330 UTC (6:00PM -6:30PM Eastern US) on
WBCQ The Planet 7490 KHz shortwave from the US to the Americas and parts of Europe