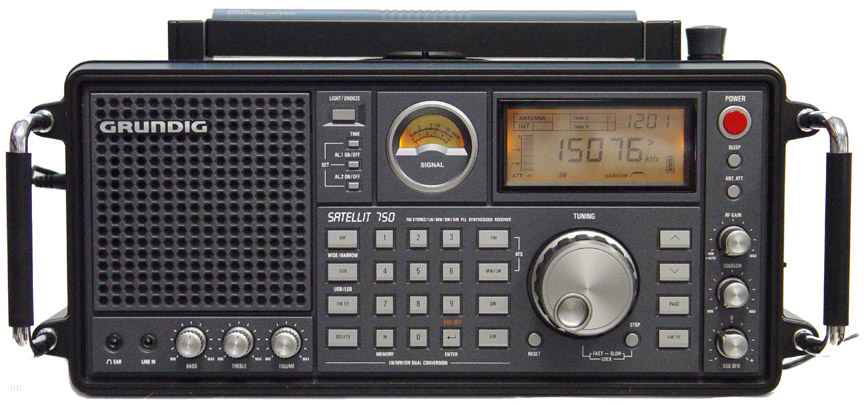 Many thanks to Dave Zantow (N9EWO) and a number of other SWLing Post contributors who've noted that Universal Radio is listing the Grundig Satellit 750 as "Not Currently Available." Universal offers the following explanation on their product page:
UPDATE: 11/21/17
Eton-Grundig has informed us the Satellit 750 is currently not available.
They cannot provide an availability date. We are not taking orders at this time.
I've also noted that the '750 is no longer on the Eton website.  It does appear Amazon.com still has inventory, but no doubt they will eventually deplete their stock. The '750 is sold at a number of other retailers–simply search the model number in your favorite search engine and you'll likely find retailers with remaining stock.
So it does appear the Grundig Satellit 750 may be discontinued. If so, it's certainly had a long product life.