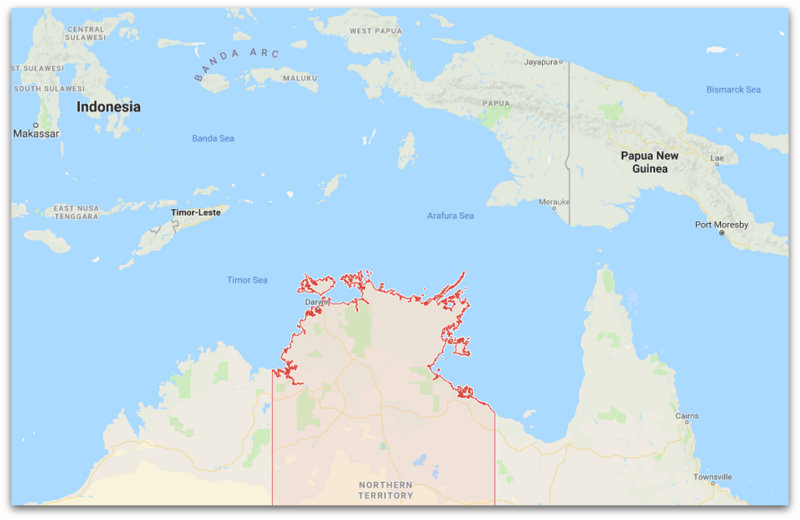 Many thanks to SWLing Post contributor, Phil Brennan, who writes:
I spotted this article in the Australian edition of the Guardian about a local community radio network for Yolgnu people here in the NT:

'We're not going anywhere': how cyclones failed to batter Yolgnu Radio

In 2015, when two cyclones battered the northern coast of Arnhem Land in less than a month, many remote homelands had just two ways to get news: Yol?u Radio or a payphone.

After the radio station's transmission went down in the storm, some stranded residents used the payphone to contact the station.

"When the cyclone was closing in they would keep coming to the phone and we were like: you mob should be in a shelter now because anything can happen, things flying about and everything," announcer Sylvia Nulpinditj describes.

"They were calling in every hour, running to the phone box," production manager Gaia Osborne adds. "They came off all right in the end but they were incredibly worried."

During Lam, the category-four storm that made landfall first near Elcho Island, Nulpinditj, Osborne and another colleague delivered more than 170 cyclone updates in Yol?u languages, working around-the-clock from the Darwin studio (special characters are used in written Yol?u to render pronunciation more accurately).

"The nature of satellite technology is affected by rain and cloud cover so we were pushing those messages out in every possible way we could," Osborne says. "There was that much rain hitting Galiwin'ku and in some of those homelands we knew the radio signal would have been knocked out. But there were still people on Facebook."

Nulpinditj, an award-winning host at Yolgnu Radio for more than six years, says it is a "huge responsibility" as a Yol?u broadcaster, and it can be challenging to work with mainstream organisations, "for example, the Bureau of Meteorology mob".

Click here to continue reading at The Guardian.

 Interesting that it refers to disaster advice on cyclones. It's a pity it doesn't draw the link between that and the closure of the NT shortwave service.
Many thanks for sharing this article, Phil!